Almond & Blueberry Danish
Prep: 30 minutes
Cook: 30 minutes
Servings: 8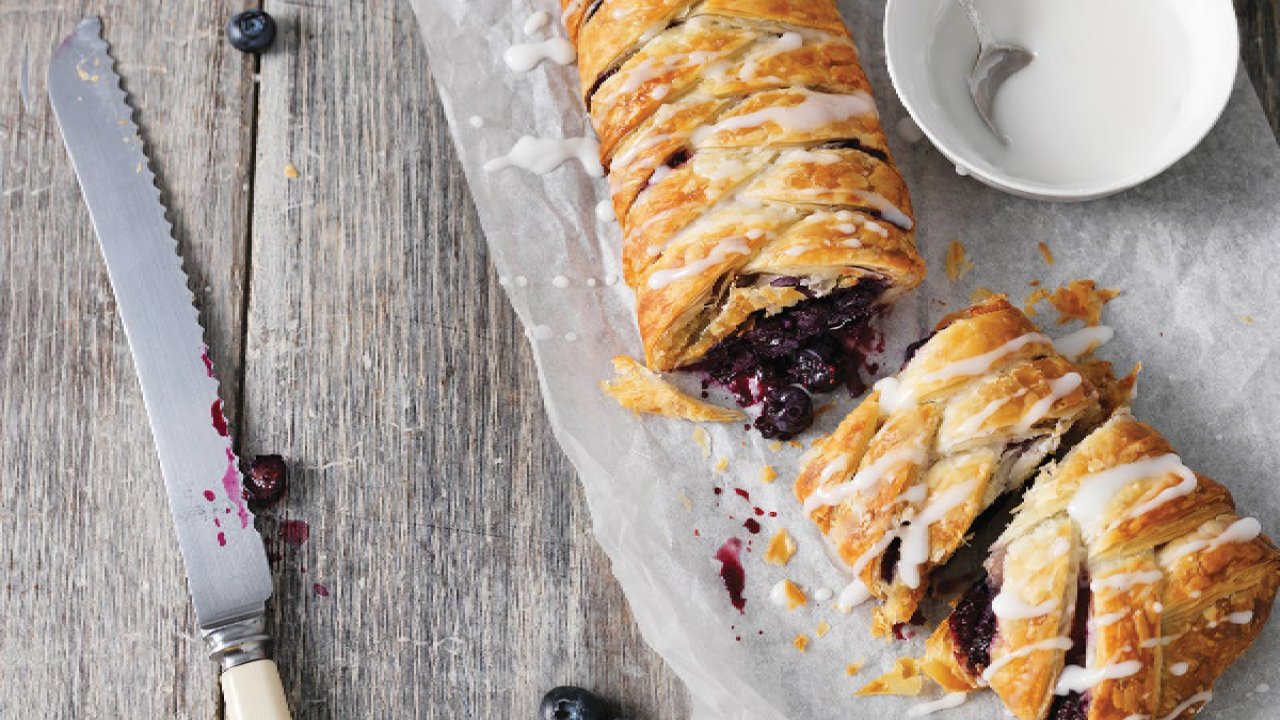 If you have berries sitting in the freezer, put them to use in this delicious danish!
Ingredients
2 sheets Pampas Puff Pastry, thawed
80g butter, softened
⅓ cup (75g) CSR Caster Sugar
1 egg
100g almond meal
150g frozen blueberries
⅓ cup (55g) CSR Icing Sugar, sifted
3 tsp lemon juice
Method
Preheat oven to 220˚C conventional or 200˚C fan-forced. Line a baking tray with baking paper.
Whisk butter and sugar in a medium bowl until light and fluffy. Whisk in eggs until combined. Stir in almond meal until combined. Place pastry on prepared tray, overlapping sheets [2cm] to form a 45cm x 24cm rectangle. Spoon almond mixture into centre, forming a 33cm x 10cm rectangle. Cut long edges into 2cm wide strips, stopping 2cm away from almond mixture. Top almond mixture with blueberries. Fold over short sides to partially cover filling. Fold back pastry strips, alternating left and right to form a braid. Bake for 30 minutes or until golden. Transfer to a wire rack to cool.
Meanwhile, combine icing sugar and lemon juice in a small bowl. Drizzle icing over cooled or slightly warm pastry. Stand for 5 minutes before serving.