Apple & Cinnamon Christmas Tree
Prep: 15 mins
Cook: 20 mins
Servings: 10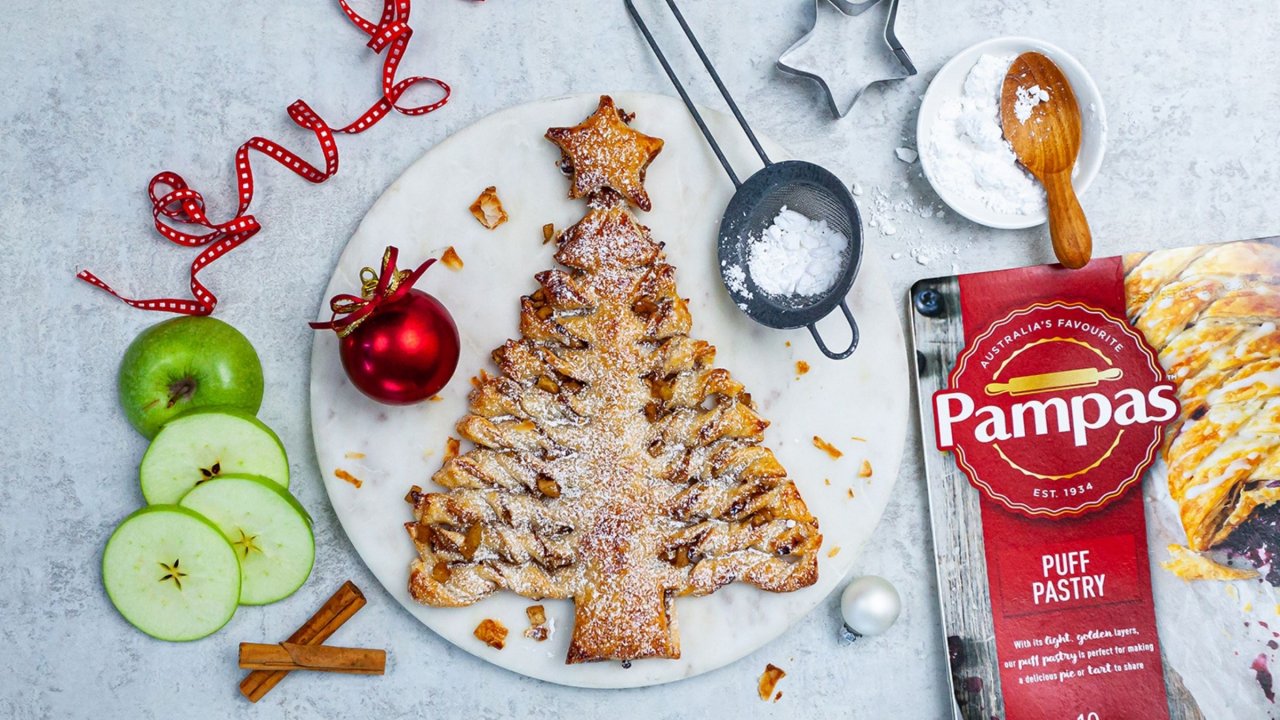 Make it amazing this year! Take your pastry Christmas tree to another level with some festive flavours like apple and cinnamon!
Ingredients
1 large Granny Smith apple, finely diced
2 tbsp CSR Caster Sugar
1 tbsp lemon juice
2 tbsp water
2 sheets Pampas Puff Pastry
1egg, lightly beaten
CSR Icing Sugar, for dusting
Nutella, to serve
Method
Preheat oven to 200°C/180°C fan-forced. Place apple, sugar, lemon juice, water, and cinnamon in saucepan on medium heat. Simmer, stirring occasionally until the apple is soft and the sauce thickened. Set aside to cool.
Lay the two sheets of pastry on top of each other onto a lined baking tray. Cut a Christmas tree into the two sheets of puff pastry. With the trimmings, cut out a star for the top of the tree.
Set aside the top layer of pastry. Spread the cooled apple cinnamon mixture, reserving 1 tbsp worth, on the bottom layer of pastry and place the top layer back on, press down lightly. Place the remaining 1 tbsp of apple mixture between the two star shapes and place at the top of the tree.
Cut 1cm thick strips up the Christmas tree from the outside to in line with the tree trunk. Beginning at the base, twist the strips in the same direction to create the branches.
Brush the tree with the egg wash and bake for 15-20 minutes or until golden brown.
Dust the tree with icing sugar and serve immediately with a spread of Nutella.