Apple Roses
Prep: 15 mins
Cook: 25 mins
Servings: 10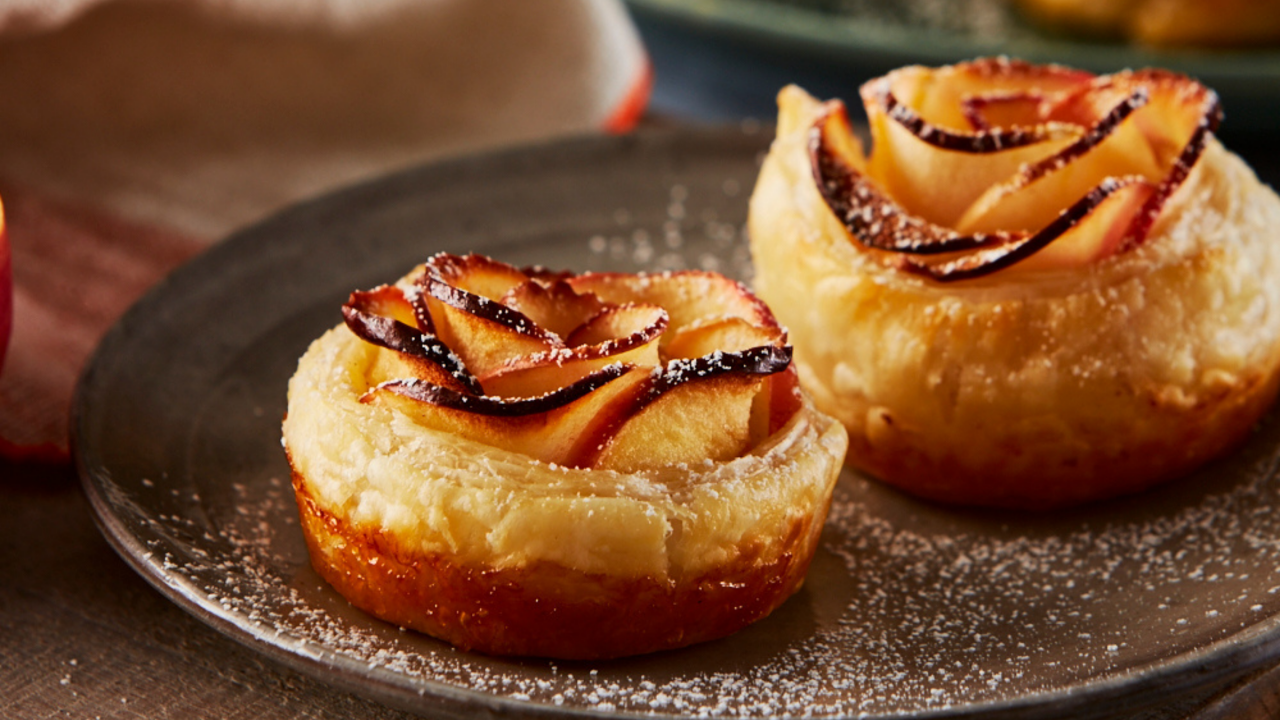 These delicate little Apple Roses are a sweet treat for anyone! They also sit beautifully on the table until they are snapped up.
Method
Pre-heat oven to 200°C (180°C fan-forced). Lightly butter 10, ⅓ cup capacity muffin pans.
Cut apples into 2mm thin slices, leaving skin on and combine with sugar and lemon juice in a microwaveable container. Cook on high for 2 minutes, tossing in between. Apples should be tender and flexible. Pat dry and allow to cool. Combine sugar and cinnamon, set aside.
Lay pastry sheets on benchtop and cut into 5 even strips. Brush each sheet with melted butter. Sprinkle down the length of each strip with sugar mixture, keeping to one side of the strip. Place slices of apple down the length of the strip of pastry on top of the sugar, and overlapping slightly. Fold pastry in half to cover apples and brush the length with more melted butter.
From one end, roll up the length of pastry to form a round and place into prepared muffin pans. Bake for 25 minutes until golden and pastry is cooked through. Serve warm dusted with icing sugar.