Baked Ham and Cheese Turnovers
Prep: 10 mins
Cook: 20 mins
Servings: 4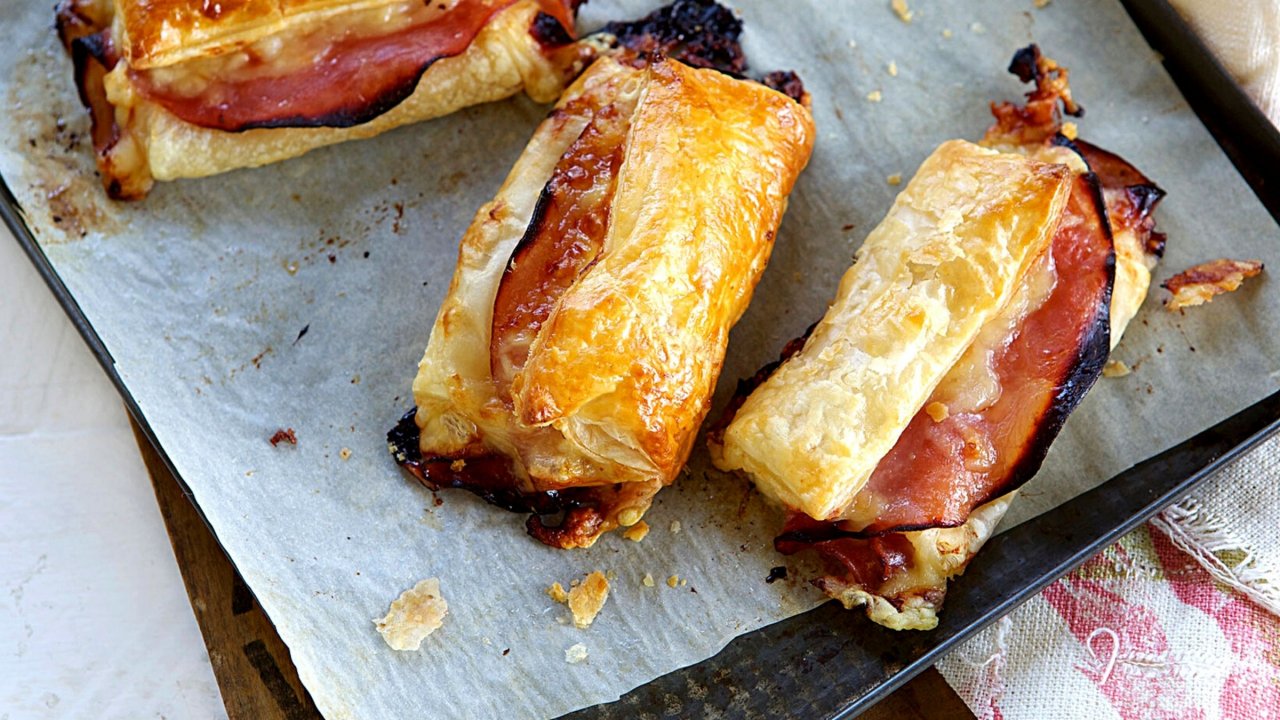 Take your ham and cheese toasties to the next level with pastry! So simple and easy to make when you are craving a savoury snack between meals.
TIP: For an extra buttery, crispy bite try Pampas Butter Puff Pastry.
Ingredients
1 egg
1 tbsp milk
2 sheets Pampas Puff Pastry, thawed
8 slices deli cooked ham
4 slices deli Swiss cheese
Method
Heat oven to 200°C. Beat the egg and milk in a small bowl with a fork.
Lay the pastry sheets flat on baking paper. Cut each pastry sheet into 2 rectangles. Brush the edges of the pastries with the egg mixture.
Place 2 slices ham and 1 slice cheese in the centre of the rectangle. Fold the pastry from one side over the filling halfway then fold the other side over.
Repeat with the remaining pastries. Brush the pastries with the egg mixture. Place the pastries onto a baking sheet.
Bake for 15-20 minutes or until the pastries are golden brown.