Banana & Maple Syrup Tarts
Prep: 10 mins
Cook: 15-18 mins
Servings: 6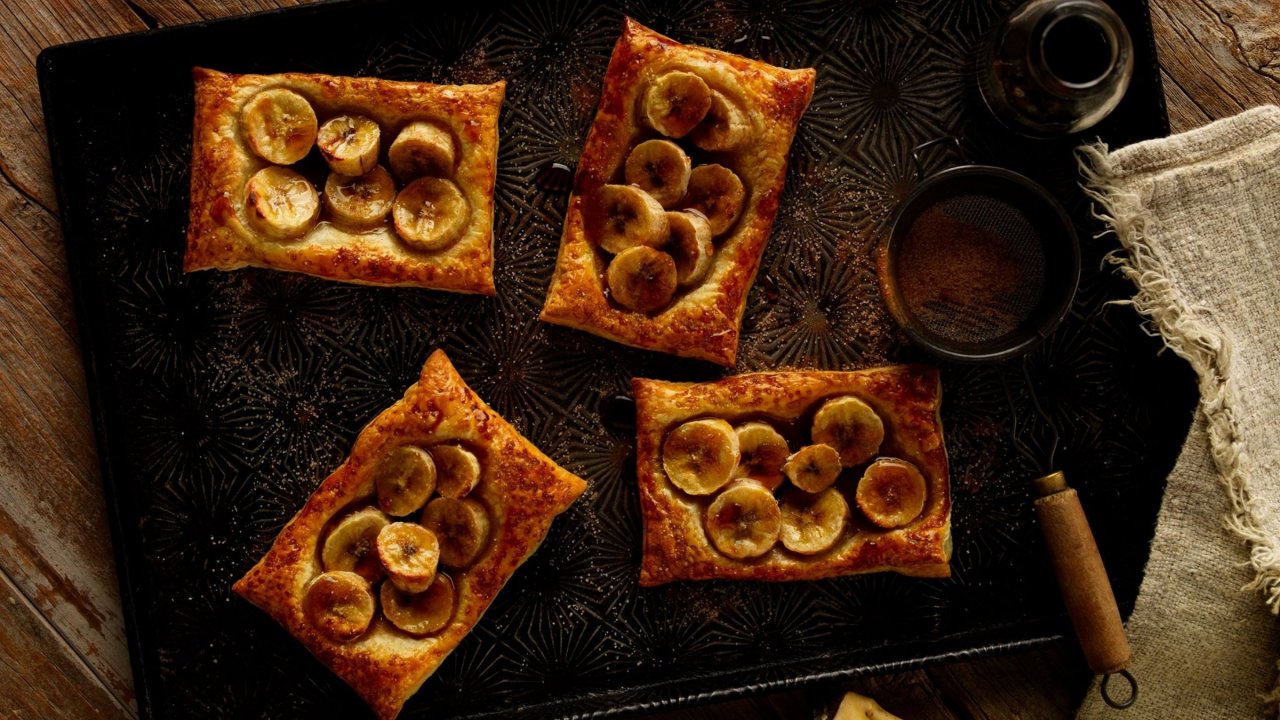 Are your bananas looking slightly on the brown side?
We've got a delicious trick for you to save those bananas from being thrown away!
We call it Re-Pie-Cling!
Ingredients
1 Pampas Puff Pastry
2 bananas
2 tbsp maple syrup
1 egg
1 tbsp sugar
1 tsp ground cinnamon
Method
Thaw puff pastry sheet on a kitchen bench for 10 minutes.
Pre-heat oven to 200°C.
Roughly slice the bananas and place in a medium bowl. Pour maple syrup over the bananas and mix.
Cut the pastry sheet in the middle to make 2 large rectangular shape pastry sheets. Divide each large rectangular pastry sheet into 3 to make 6 small rectangular pastry sheets
Spoon 1.5 tbsp of banana pieces on the centre of each rectangular pastry sheets
Mix 1 tbsp of sugar and 1 tsp of ground cinnamon in a small bowl
Brush the top of the pastry sheet with lightly beaten egg and sprinkle with the cinnamon sugar mix
Bake maple banana pockets in a pre-heated 200°C (conventional) oven for 18 minutes or until golden.
Serve with ice cream or whipped cream.