Banoffee Pie
Prep: 15 mins + cooling
Cook: 35 mins
Servings: 6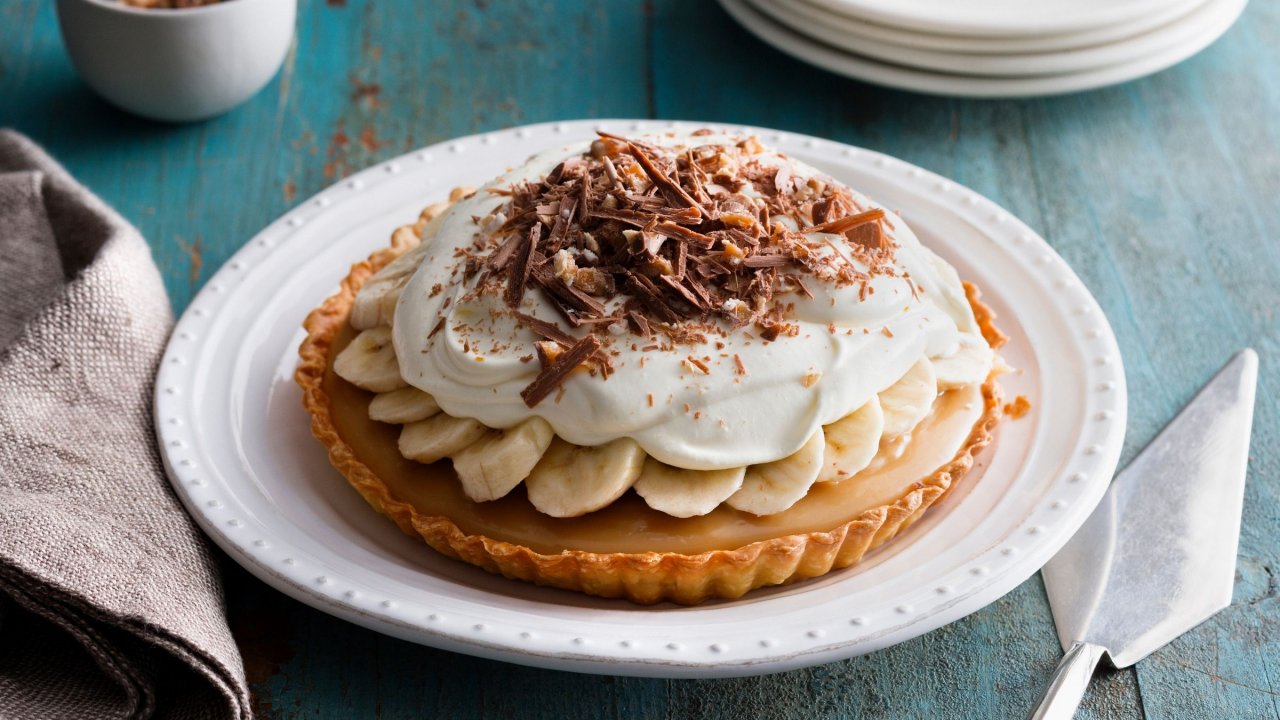 This easy Banoffee Pie is packed with sweet deliciousness! Top with any of your favourite chocolate bars, chopped and flaked.
Ingredients
1 sheet Pampas Shortcrust Pastry
395g can Sweetened Condensed Milk
75g Butter, chopped
1/3 cup CSR Brown Sugar, firmly packed
1 tbsp CSR Golden Syrup
2 Ripe Bananas, sliced
300ml Thickened Cream, whipped
1 Picnic Bar, chopped
1 Flake Chocolate bar, flaked
Method
Preheat oven to 200°C (180°C fan-forced). Grease base and sides of a 20cm diameter loose-bottom flan tin. Line with pastry, then line with baking paper and fill with pastry weights or dried beans. Bake 20 minutes. Remove foil and weights. Prick base of pastry base all over with a fork. Bake for a further 15 minutes or until golden. If the base of pastry puffs up, press it down gently with the back of a fork. Set aside to cool.
Meanwhile, place condensed milk, butter, sugar and golden syrup in a medium saucepan. Cook over a medium heat, stirring constantly and vigorously with a wooden spoon for 8 minutes or until mixture is very thick and darkens slightly. Immediately pour into pastry case and level surface. Cool.
Arrange banana slices on pie. Pile whipped cream on top of bananas. Combine chopped Picnic and Flake and sprinkle over cream.