Berry Pie Mugs with a Heart Pastry Top
Prep: -
Cook: 25 mins
Servings: 4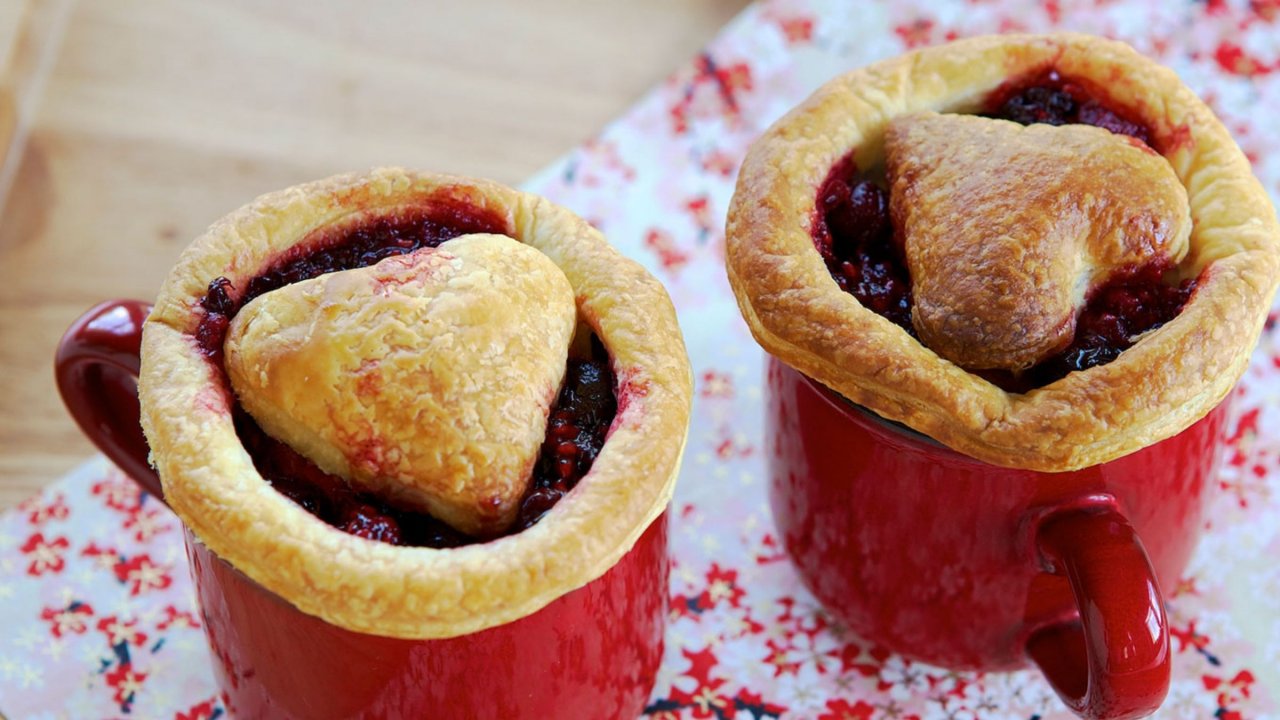 A delicious hot berry mixture topped with a buttery, crumbly pastry top. Serve with a scoop of ice-cream and enjoy! 
Ingredients
1-2 sheets Pampas Butter Puff Pastry, partially thawed
500g frozen mixed berries, thawed
¾ cup CSR Caster Sugar
1 tsp ground star anise
1 tsp cornflour
Method
Preheat oven to 220°C.
Heat mixed berries, sugar, 1/3 cup water and star anise in a saucepan over medium-low heat until sugar has dissolved. Add cornflour mixed with 1 tablespoon water and bring to the boil, simmer for 1-2 minutes, stirring, until syrup thickens slightly. Cool.
Spoon berry mixture into 4 x 3/4-cup capacity ovenproof cups. Set aside.
Lay pastry sheets on baking paper on a workbench and cut out 4 circles a little bigger of the size of your cups. With a heart cookie cuter mark out a shape from the centre. Cut away a little around the sides making sure the pastry is still connected. Cut out hearts from remaining pastry and bake alongside the mugs until golden. Check halfway through cooking time as they might not need as long.
Place pastry on top of berry filled cups and press edges to seal.
Bake in the oven for 15-20 minutes or until golden. Put extra heart puffs on top of the berry mugs and serve.