Caramel-Chocolate Tart with Salted Peanuts
Prep: -
Cook: 35 mins + cooling
Servings: 8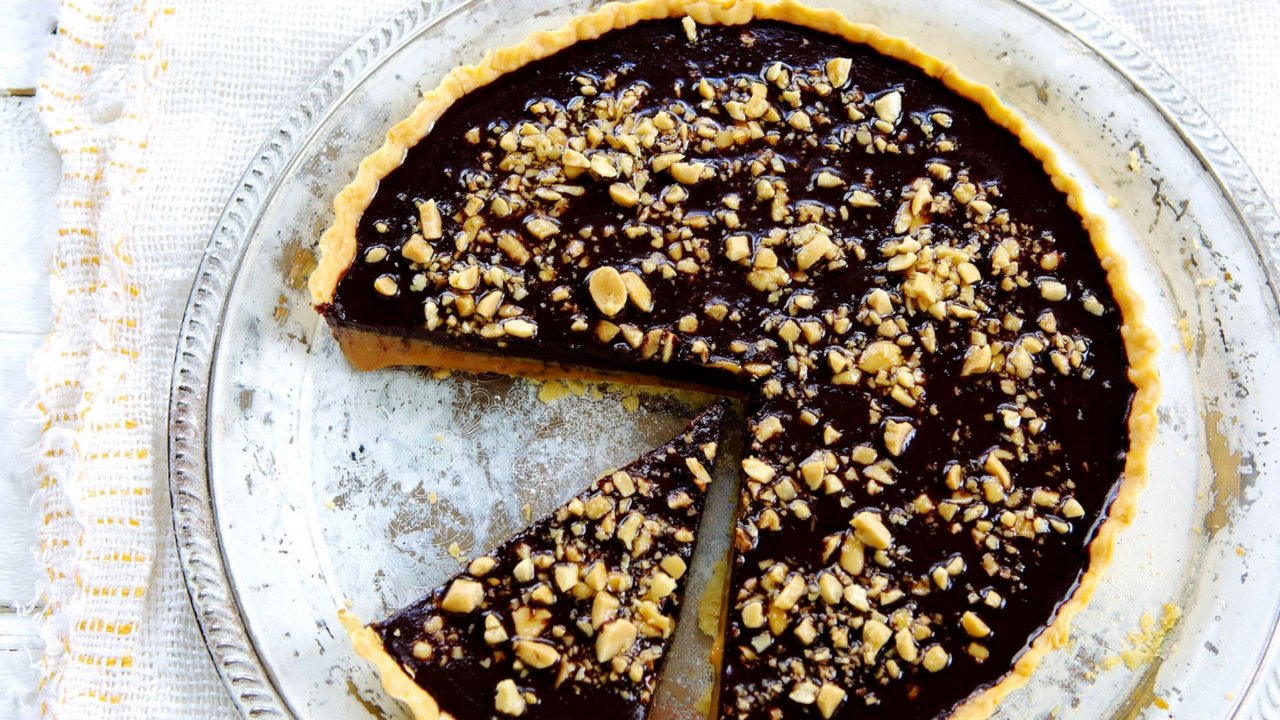 You'll go nuts for this delicious chocolate tart - a perfect combination of salty and sweet!
Ingredients
1 sheet Pampas Shortcrust Pastry, thawed
380g can Top'n Fill Caramel
300g dark chocolate
½ cup pouring cream
2 tbsp roasted salted peanuts, chopped
Method
Preheat oven to 200°C.
Line a 2cm-deep, 22cm fluted flan tin, with removable base, with the pastry and trim excess.
Cover the pastry case with baking paper and fill with pastry weights or beans. Bake for 10 minutes. Remove paper and weights. Bake for 15-20 minutes or until cooked through and golden brown around the edges. Set aside to cool completely.
Fill pastry case with caramel and smooth the top. Set aside.
Meanwhile place the chocolate in a heatproof bowl. In a medium saucepan add cream and simmer until hot but not boiling. Pour over the chocolate. Stir until chocolate melts and mixture is smooth. Let cool a little.
Carefully spread the chocolate mixture over the top of the caramel. Sprinkle tart with salted peanuts. Set aside and let set before serving.