Caramelised Onion Tarte Tatin
Prep: -
Cook: 55 mins
Servings: 4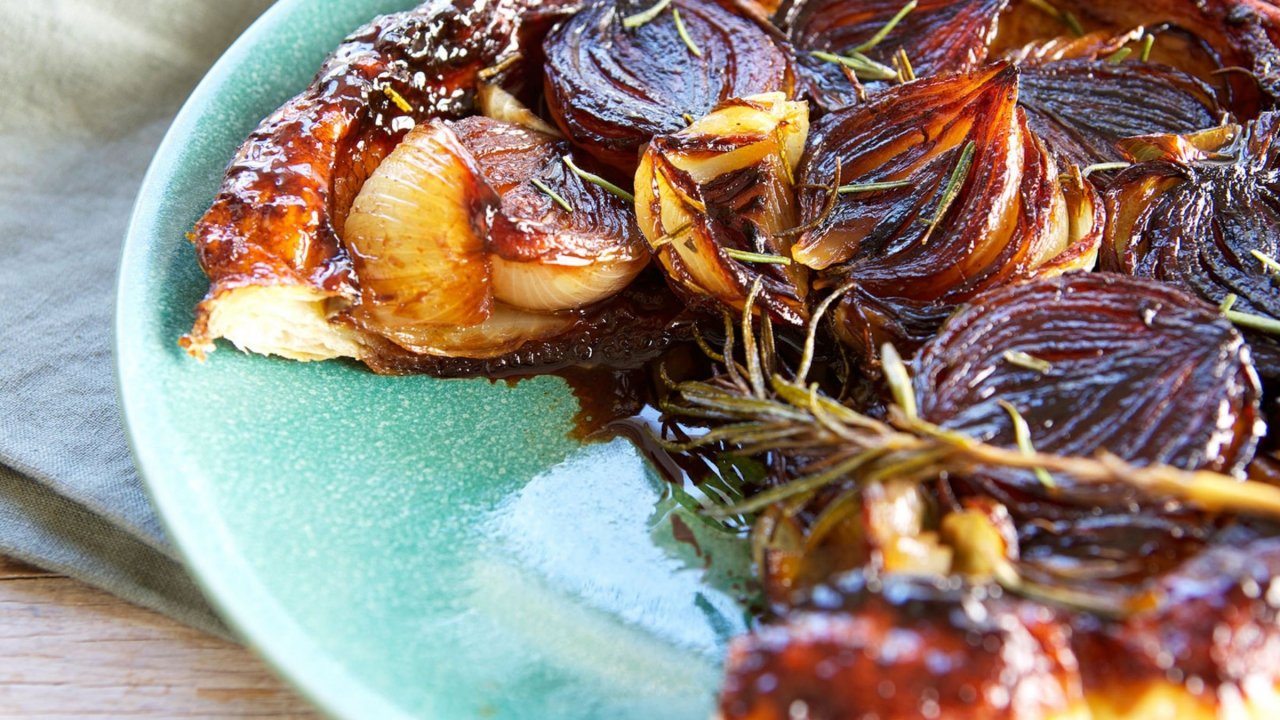 A savoury twist on the classic Tarte Tatin - Made with flaky butter puff pastry complimented beautifully by soft, sweet caramelised onions.
Ingredients
1 sheet Pampas Butter Puff pastry, partially thawed
50g unsalted butter
4-6 small onions, halved
100ml Marsala
1½ tbsp balsamic vinegar
2 fresh rosemary sprigs, tips chopped
Method
Preheat the oven to 200°C. Put pastry sheet onto a baking tray lined with baking paper. Prick all over with a fork, then put in the fridge to chill.
Melt the butter in a heavy-based ovenproof frying pan over medium heat. Ideally it needs to be about 20cm across the base, 25cm across the top and 5cm deep. Add the onion halves, cut-side up, and fry gently for 10 minutes until soft and starting to caramelise, turning them over gently halfway through. Add the Marsala, balsamic vinegar and rosemary, season well, then cover with a lid from another pan or some foil. Transfer to the oven for 20 minutes or until the onions are soft. Take the frying pan out of the oven and uncover.
Take the pastry out of the fridge and drape it over the onion in the pan, tucking in the edges around the softened onions. Put the tarte tatin back into the oven and bake for 20-25 minutes until golden and crisp. Remove from the oven and cool in the pan for a few minutes before turning out carefully onto a wooden board or plate. Serve with a green salad.