Cheese & Vegemite Scrolls
Prep: 10 minutes
Cook: 15 minutes
Servings: 24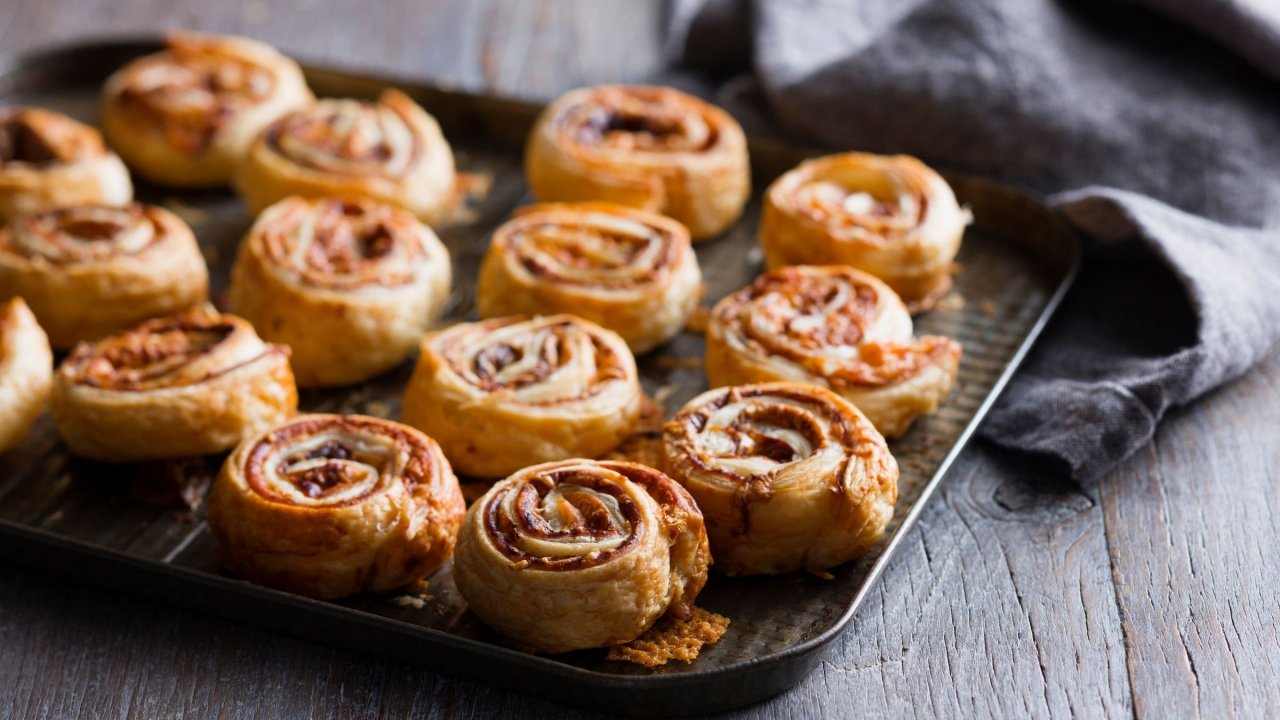 If you're a Vegemite lover, then these are for you. 
A perfect snack to prepare for the kids and pack in their lunchboxes.
Ingredients
2 sheets Pampas Puff Pastry
1 tbsp Vegemite
1½ cups grated tasty cheese
Method
Preheat oven to 200°C (180°C fan-forced). Line 2 oven trays with baking paper.
Spread half the vegemite over one sheet of pastry. Sprinkle half the cheese on top of the spread vegemite. Roll up to form a log. Do not roll up tightly, as the pastry will need room to expand. Repeat with remaining pastry, vegemite and cheese.
Cut each roll in half, then slice each half into 6 equal pieces. Pinch the end of each scroll onto the pastry underneath it, so the scrolls will not unfurl when baking. Place scrolls onto baking trays, allowing room for spreading. Bake 15 minutes or until golden.