Classic Vanilla Slice
Prep: 40 mins (+3 hours refrigeration)
Cook: 20 mins
Servings: 10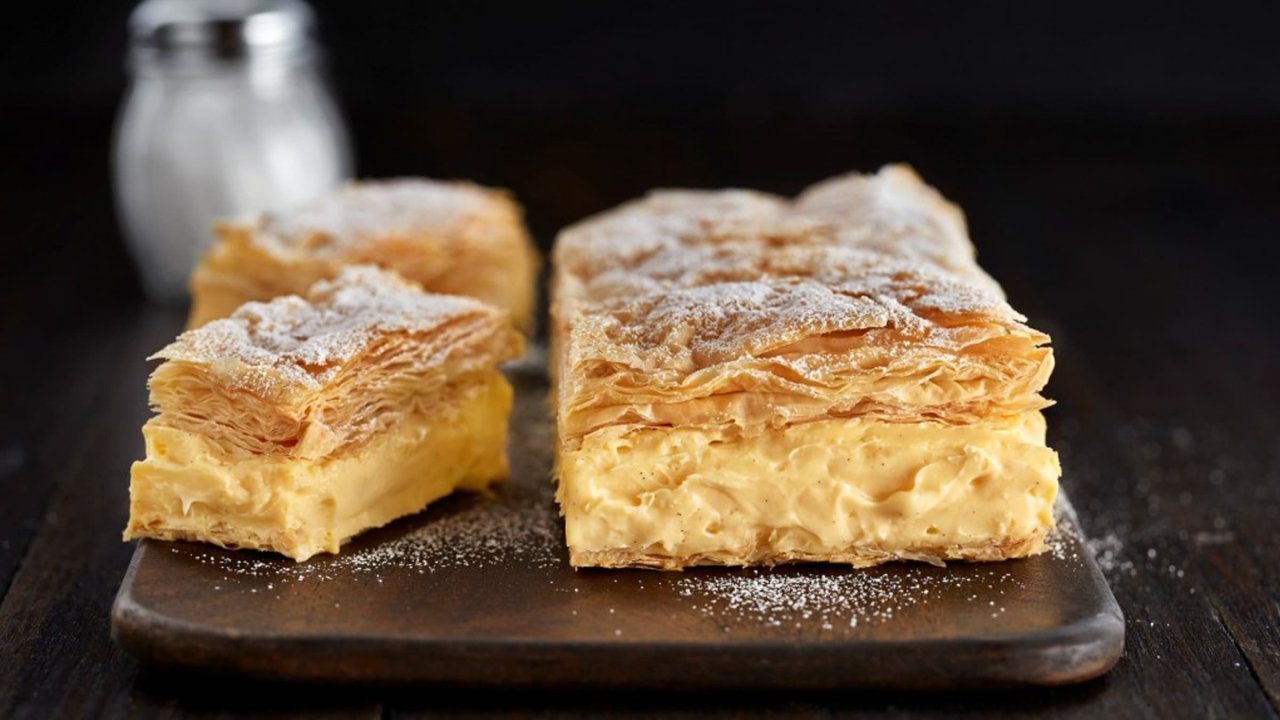 An Aussie favourite - Who doesn't love a Classic Vanilla Slice!
Filled with creamy custard and encased in flaky Butter Puff Pastry. Sprinkle with Soft Icing Mix to finish!
Ingredients
2 sheets Pampas Butter Puff Pastry thawed
1¾ cups milk
1½ cups thickened cream
40g butter, diced
6 extra large egg yolks
½ cup CSR Caster Sugar
⅓ cup custard powder
1 vanilla pod, seeds scraped
CSR Soft Icing Mixture, for dusting
Method
Pre-heat oven to 180°C fan-forced. Line a 20cm square cake tin with baking paper, allowing excess to come above the sides for ease of lifting slice out of pan once set.
Cut a 22cm square from each sheet of pastry. Place onto an oven tray and prick well with a fork (or place another oven tray on top to keep pastry even). Bake for 20 mins until pastry is golden and crisp. Remove to a wire rack to cool.
Combine the milk, cream and butter in a saucepan and heat until it just comes to a boil. Remove from heat.
Whisk together the egg yolks, sugar, custard powder and seeds in a large mixing bowl until smooth. Gradually pour the hot milk mixture in whisking continuously until combined.
Return mixture to a clean saucepan and bring to a boil, whilst whisking. Once boiling, cook for a further minute, then remove from heat.
Place 1 sheet of the pastry in the base of prepared tin. Pour in the custard mixture and top with remaining pastry sheet. Refrigerate for approximately 3 hrs or until set.
When set, lift slice out of tin, and dust with icing sugar. Cut using a serrated knife and serve.