Creamy Chicken Pie
Prep: 20 mins
Cook: 20 mins
Servings: 4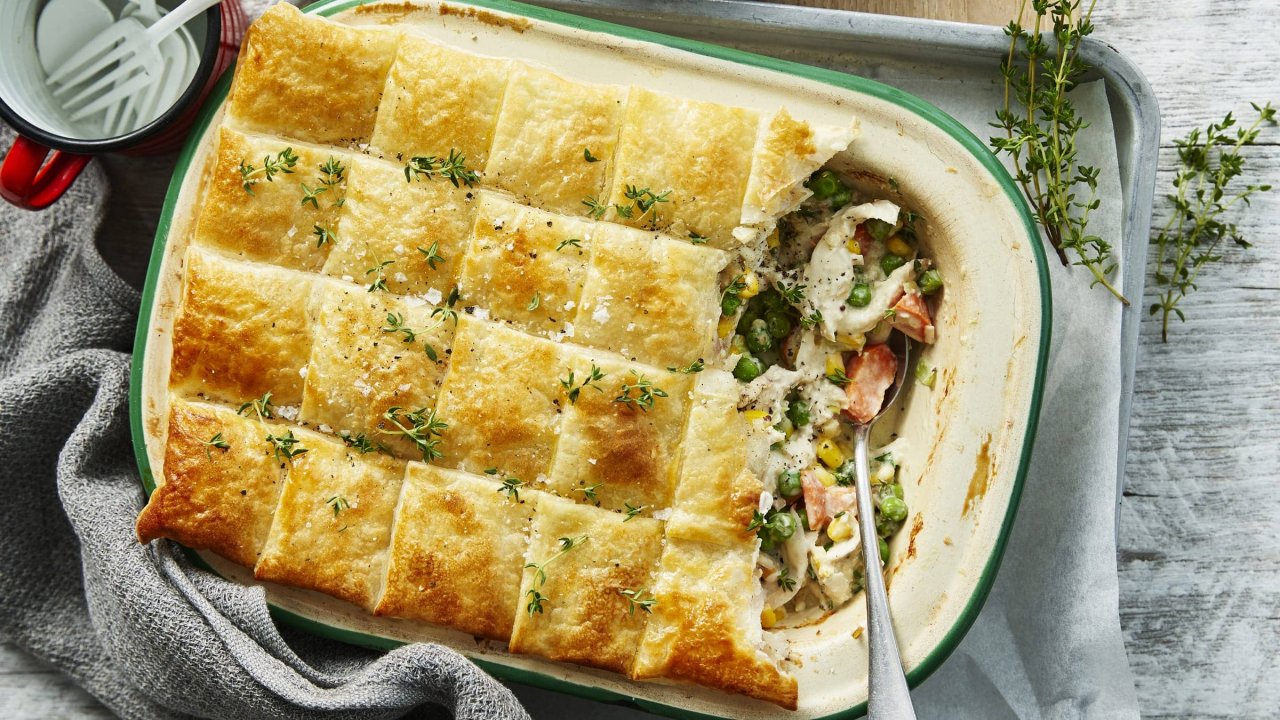 This Creamy Chicken Pie is a family favourite, and you're guaranteed to have empty plates afterwards!
Ingredients
1½ – 2 sheets Pampas Puff Pastry, just thawed
5 cups coarsely chopped leftover shredded cooked chicken
1 cup cooked carrots
300g sour cream
2 tsp wholegrain mustard
2 cups frozen peas and corn, thawed
1 tbsp chopped fresh thyme, plus extra sprigs to serve
2 green onions, sliced finely
1egg, beaten lightly
Salt flakes, to sprinkle
TIPS You could use a 600g barbecued seasoned chicken in this recipe; crumble the seasoned stuffing on the pie mixture at the end of step 1. Any cooked vegetable could be used in place of the carrots.
Method
Preheat oven to 220°C (200°C fan-forced). Combine sour cream, mustard, ¼ cup (60ml) water, chicken, carrots, peas and corn, thyme and green onion in a bowl; season. Spoon mixture into a 2-litre (8-cup) shallow ovenproof dish.
Cut each pastry sheet into 16 squares. Lay squares over filling, overlapping slightly; brush with egg.
Bake 25 minutes or until puffed, golden and cooked through. Sprinkle with extra thyme and salt flakes to serve.