Crispy Cheese Parcels
Prep: 5 mins
Cook: 15 mins
Servings: 9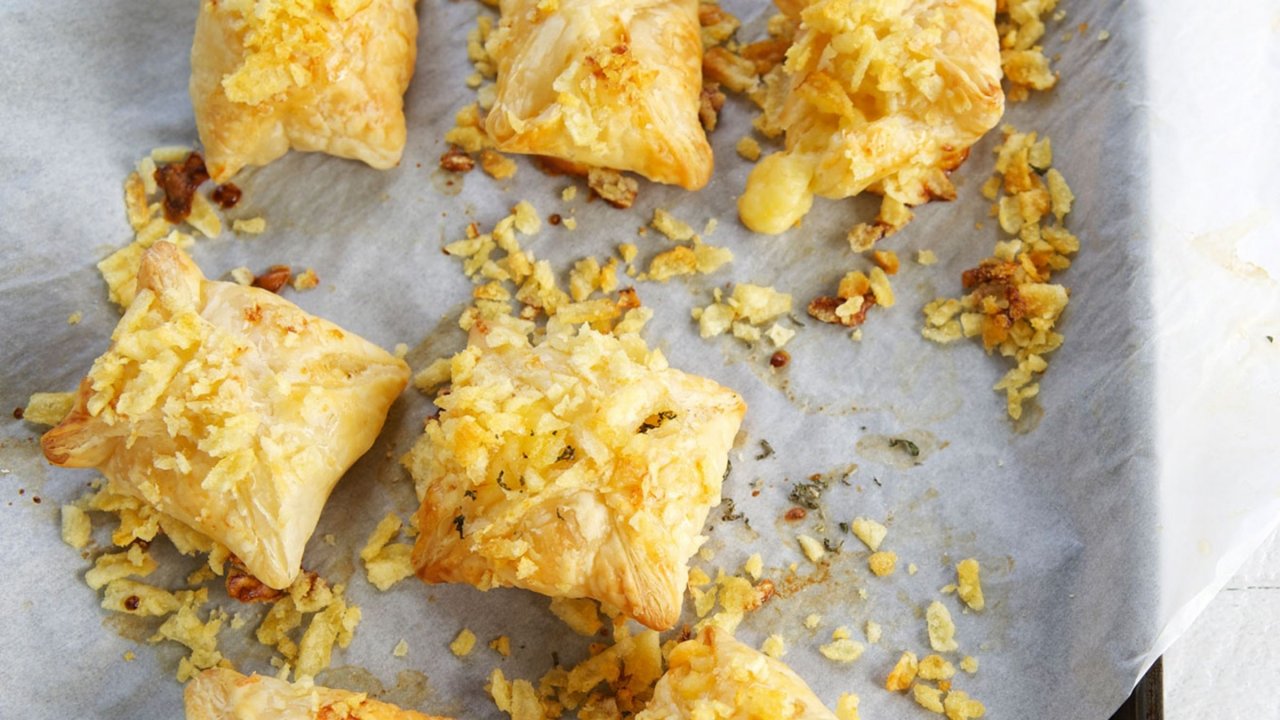 This crispy and delicious snack can be made with just a few ingredients. Perfect for an after school snack or when guests come over.
Ingredients
1 sheet Pampas Butter Puff Pastry, thawed
1 egg
1 tbsp milk
1 small bag (45g) salted potato crisps
150g vintage cheddar cheese, cut into 2cm cubes
½ cup chopped fresh sage, optional
Method
Heat the oven to 200°C. Beat the egg and milk in a small bowl with a fork.
Put the crisp in a snap lock bag and close. Crush crisp into small crumbs using the palms of your hands. Cut the pastry sheet into 9 squares.
Place 1 cheese cube in the centre of each pastry square, sprinkle with ½ teaspoon sage, if using. Fold over the edges to enclose the cheese and press seams together. Brush the pastry with the egg mixture. Roll parcels into crushed crisp and place on a lined baking tray.
Bake for 15 minutes or until the pastry is puffed and golden brown.