Curry Puff Pastry Parcels
Prep: 10 mins
Cook: 12-15 mins
Servings: 6-8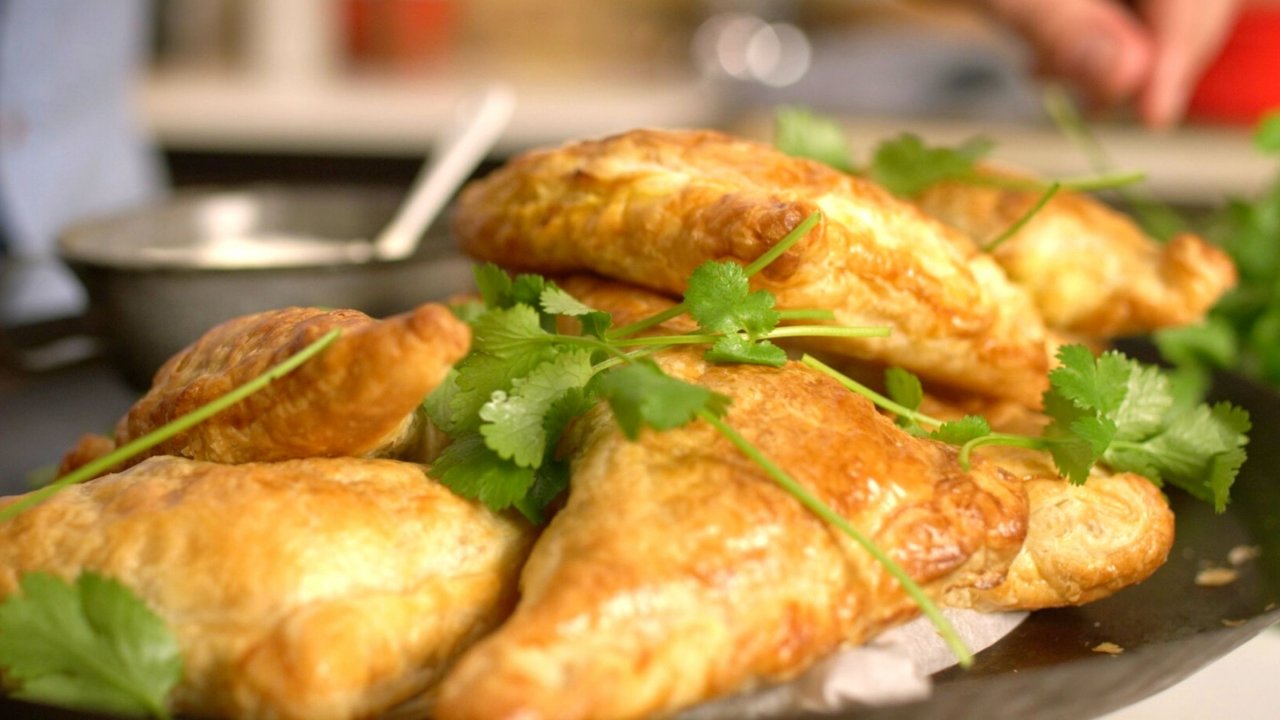 Make last night's curry even more delicious by wrapping it in Pampas Puff Pastry. Your family won't be able to get enough!
Ingredients
3 sheets Pampas Puff Pastry
300g last nights curry and rice
1 small bunch of coriander
1 tub Greek Yoghurt
Method
Pre-heat oven to 200°C (fan-forced), 200°C (conventional).
Let 3 sheets of Puff Pastry thaw out on the bench.
Cut each sheet in quarters.
Take a spoon of your curry mixture and place in the centre of each smaller square.
Bring opposite corners up to a point and pinch together. Pinch closed the parcel edges, making sure you remove as much air as possible from the parcel.
Fold over the pastry edged to create a seal. Repeat steps 3 - 5 for each curry parcel.
Place curry parcels on a tray lined with baking paper.
In a small bowl, whisk one egg. Brush the egg over each parcel. Ensure you coat your pastry evenly to achieve an evenly cooked, golden colour.
Place your tray in the oven, and cook for 15-20 mins.
Remove from the oven, and sprinkle with coriander leaves. Serve with a side of yoghurt.