Egg and Bacon Pastry Tarts
Prep: 25 minutes
Cook: 25 minutes
Servings: 4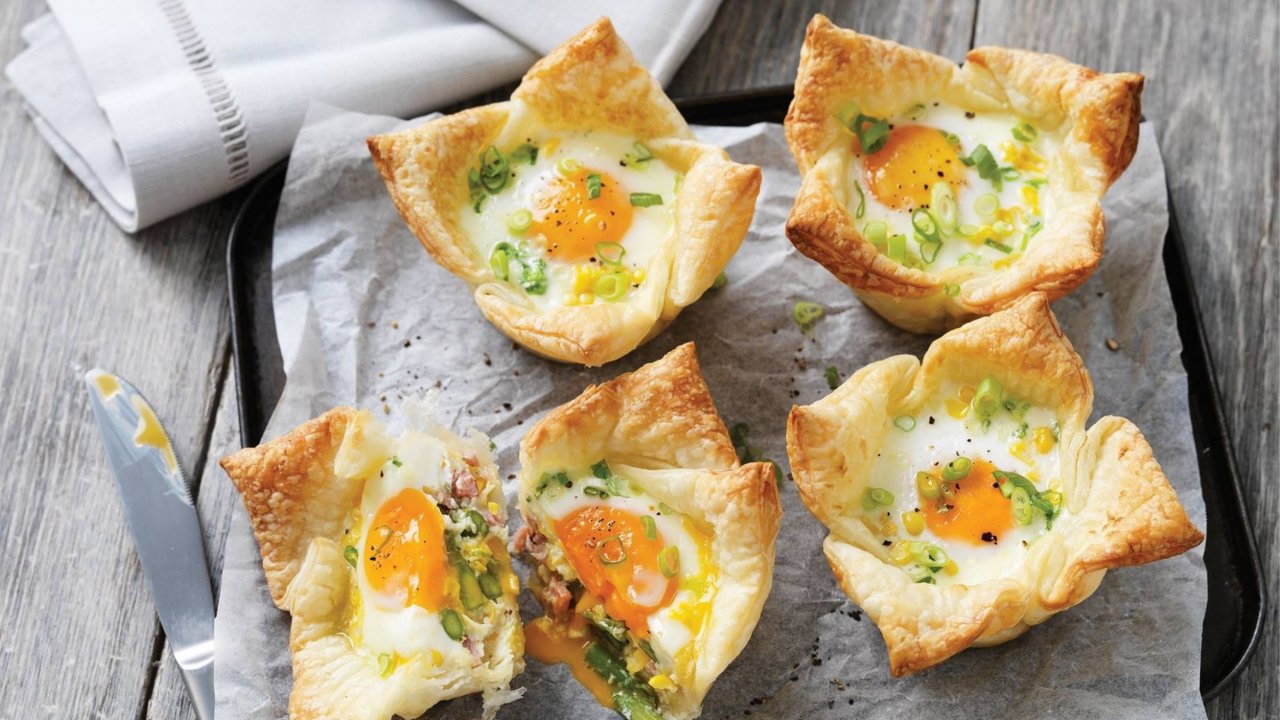 These brekkie or brunch tarts can be made with whatever ingredients you have on hand - modify them to your liking!
Ingredients
1 sheet Pampas Puff Pastry, thawed
2 tsp olive oil
2 rashers streaky bacon (50g), chopped
4 asparagus spears, trimmed, cut into 3cm pieces
5eggs
2 tbsp cream
½ cup (80g) corn kernels
2 tbsp grated cheddar
1spring onion, thinly sliced
Method
Preheat oven to 220˚C conventional or 200˚C fan-forced. Lightly spray 4 holes of a ¾ cup (180ml) texas muffin tin with oil.
Cut sheet into 4 squares. Line prepared holes with pastry. Chill until needed.
Heat oil in a large frying pan over medium-high heat. Cook bacon for 2-3 minutes or until browned. Drain on paper towel. Cook asparagus in a small saucepan of boiling water for 1 minute. Drain and cool in cold water. Drain. Whisk 1 egg and cream in a large jug. Add bacon, asparagus, corn, cheese and most of onion. Season with pepper. Divide between pastry shells. Bake for 10 minutes. Break an egg into each tart shell. Top with reserved onion. Bake for another 10-12 minutes for a runny yolk or until your liking. Season and serve immediately.