Greek Lamb Pasties
Prep: 30 mins
Cook: 20 mins
Servings: 16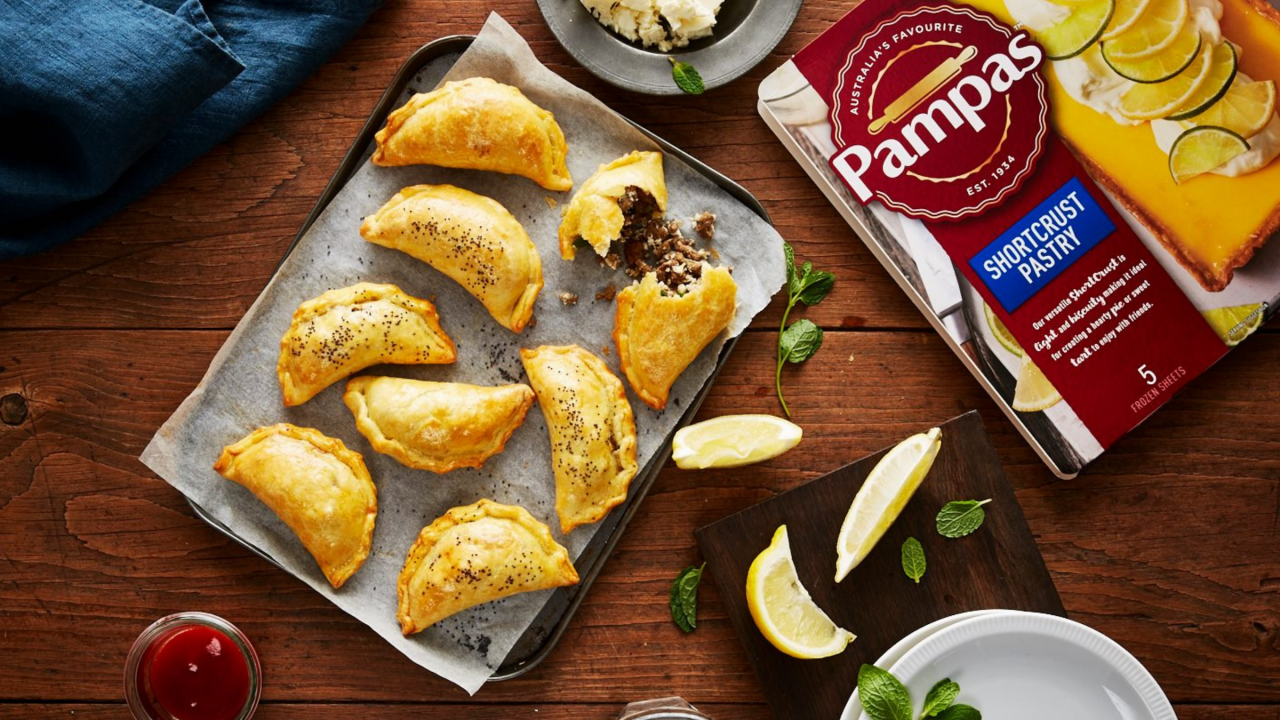 Make these Greek lamb pasties ahead of time and freeze between sheets of baking paper. When guests stop by or you have hungry mouths to feed, just pop them in the oven from frozen allowing an extra 10 minutes to cook through.
Ingredients
2 tsp olive oil
½ onion, finely chopped
2 cloves garlic, finely chopped
1 tsp ground cumin
400g lamb mince
100g haloumi, grated
¼ cup mint leaves, finely chopped
1 tsp finely grated lemon rind
Freshly ground black pepper & salt flakes
4 sheets Pampas Shortcrust Pastry, defrosted
1 egg, lightly whisked with 1 tbsp water
Balsamic glaze, for serving
Tip: Lamb mixture can be made in advance so it is cold when assembling pastries
Method
1. Heat oil in a large frying pan. Add onion and garlic, cooking for several minutes until onion is tender. Stir in cumin cooking a further minute. Increase heat slightly and add lamb, cooking until well browned. Set aside to cool.
2. Pre-heat oven to 220°C (200°C fan-forced). Line oven trays with baking paper.
3. In a large mixing bowl, combine the lamb with halloumi, mint and lemon. Season well, mixing until well combined.
4. Cut 4, 11cm rounds from each sheet of pastry. Lightly brush egg wash around the edge of each. Place 1 ½ tablespoons of lamb mixture in the centre and fold up into the middle, sealing the edges by pinching together. Brush with additional egg wash and bake for 20 minutes or until golden.