Ham Puff Twists
Prep: 10 mins
Cook: 10 mins
Servings: 12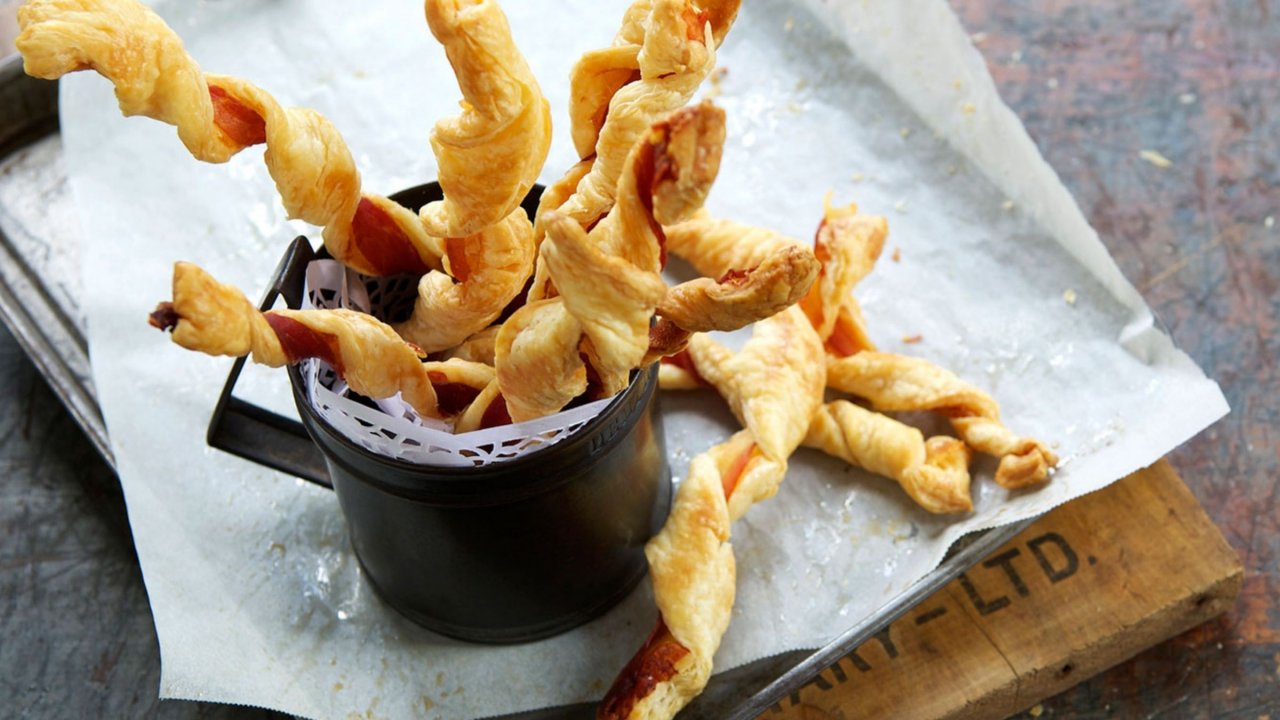 Who said cooking with pastry was hard?! Make this delicious snack with just two ingredients.
Ingredients
1 sheet Pampas Puff Pastry, thawed
4 slices prosciutto
Method
Preheat oven to 220°C with the rack in the middle.
Lay pastry sheet on baking paper and cut into 12 even strips.
Cut prosciutto lengthways into 3 long strips. Put one strip each on one pastry strip and twirl to get a twisted shape. Place on a baking tray lined with baking paper.
Bake in the oven for 10 minutes or until golden brown.