Hipster Moustache Millefeuille
Prep: -
Cook: -
Servings: 12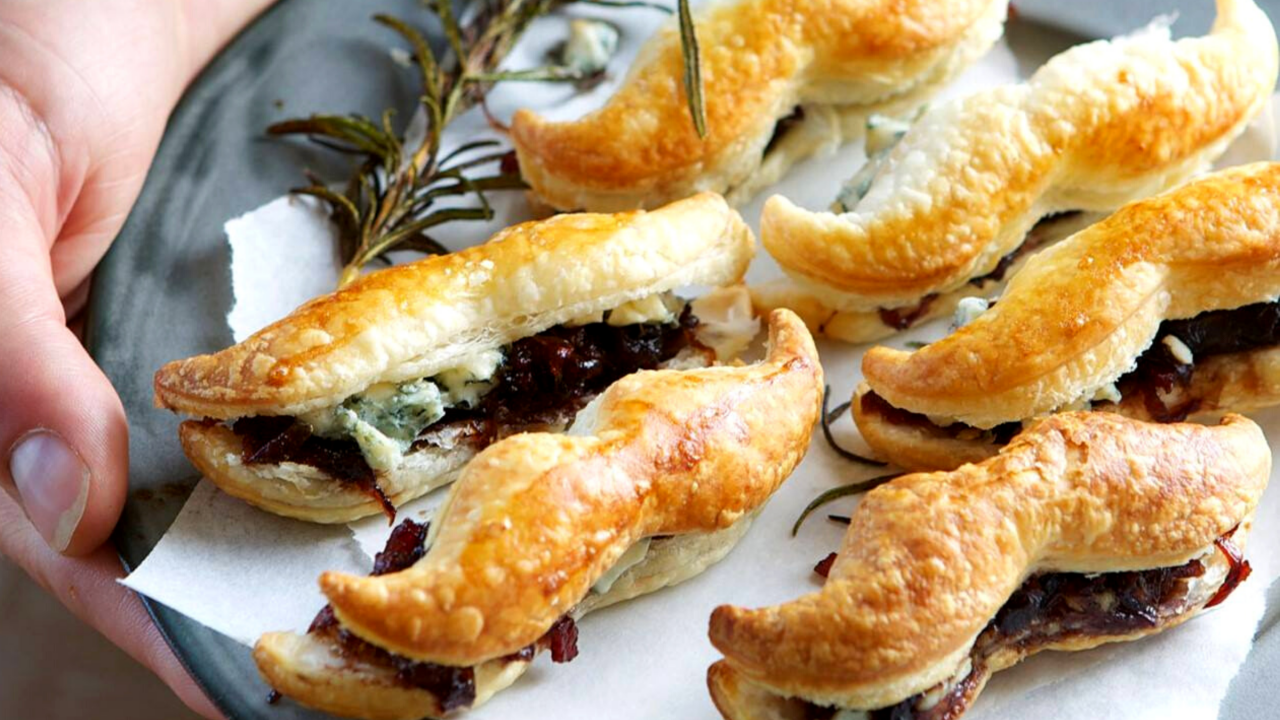 A quirky starter for your friends! Tip: You can also cut the pastry into small squares instead of a moustache shape, or use another shaped cookie cutter!
Ingredients
2 tbs oil
100g diced bacon
2 large (approx 300g) onions
2 tbs brown sugar
100 ml red wine
50 ml red wine vinegar
1 tbs rosemary, chopped
4 sheets Pampas Butter Puff Pastry, partially thawed
150g strong blue cheese, crumbled
2 tsp chopped fresh or dried rosemary
Method
Heat oil in a large frypan over low heat. Add the bacon and fry until crisp. Take out, leaving the fat in the pan. Set bacon aside.
Add the onions and a good pinch of salt and cook very slowly for 15-20 minutes, stirring occasionally to prevent them from catching.
When onions are softened and golden, add sugar, red wine, vinegar and rosemary. Cook onion over low heat for a further 5-10 minutes, stirring occasionally, until sticky and caramelised. Stir through bacon then set aside.
Preheat oven to 220°C. Lay sheets flat on baking paper and cut out moustache shapes either using a cutter or a small knife. Place two moustaches on top of each other on a baking tray lined with baking paper and bake in preheated oven for 15-20 minutes or until puffed up and golden.
Cool a little then cut in half lengthways and fill bottom piece with bacon – onion jam and crumbled blue cheese. Top with remaining puff and serve as an entree on a platter or chopping board.