Homemade Beef Sausage Rolls
Prep: -
Cook: 40 mins
Servings: 12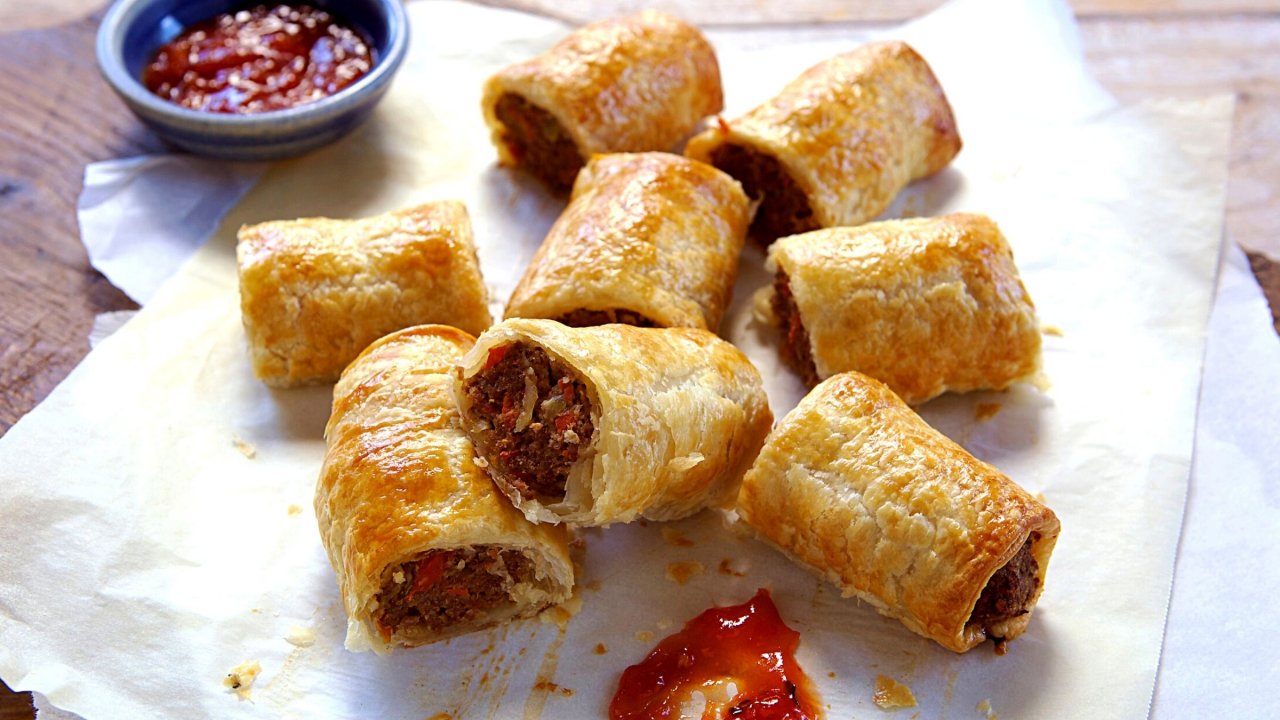 Crunchy, bakery-style sausage rolls with a juicy beef filling wrapped in buttery puff pastry - home made!
Ingredients
2 sheets Pampas Butter Puff Pastry
1 tsp oil
1 tsp butter
1 brown onion, finely chopped
2 stalks celery, trimmed and finely chopped
1 carrot, coarsely grated
500g beef mince
½ cup breadcrumbs
8 semi-dried tomatoes, drained, chopped
1 tbs chopped rosemary
1 egg to brush the top of the pastry (optional)
Method
Preheat oven to 220°C. Heat oil and butter in a large frying pan and sauté onions, celery and carrots for 8 minutes or until softened.
Place mince in a large mixing bowl, with the breadcrumbs, cooled vegetables, semi-dried tomatoes and rosemary. Mix together well.
Lay the pastry out on a flat surface on baking paper. Cut each pastry in half.
Divide filling into four and place each in a long log on top of pastry. Roll the pastry, starting from the long end, around the filling to enclose. Score log three times, this is where they get cut into smaller rolls after baking.
Put the sausage rolls, seam-side down, on a baking tray lined with baking paper and brush with beaten egg.
Bake the sausage rolls for 25-30 minutes or until golden brown and crisp. Cut logs into three pieces each. Tip: Omit the rosemary if cooking for younger kids.