Lamb and Mint Sausage Rolls
Prep: 15 minutes
Cook: 25 minutes
Servings: 24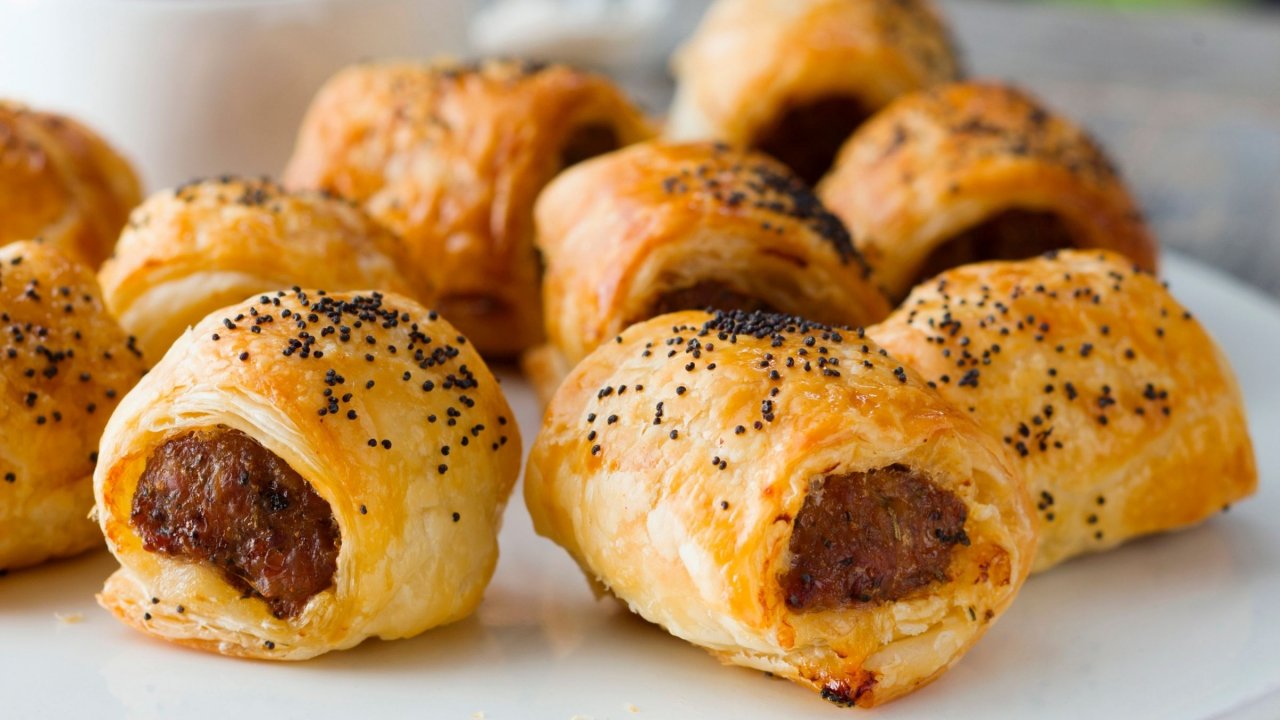 Classic Aussie flavours wrapped up in golden & crispy pastry.
Ingredients
2 Sheets Pampas Puff Pastry
1 Egg, lightly beaten
650g Thick lamb and mint sausages
1 Tbsp Sesame seeds
Method
Preheat oven to 200°C (180°C fan-forced). Line two oven trays with baking paper.
Cut each sheet of pastry in half to form 4 rectangles of equal size. Brush each rectangle with egg. Squeeze sausage meat from casings and lay along the centre of each rectangle. Roll up to enclose filling. Cut each roll into six pieces. Place on prepared trays, seam side down.
Brush pastry with egg and sprinkle with sesame seeds. Bake for 25 minutes or until golden. Serve with tomato sauce.