Leftover Chicken Shawarma Pies
Prep: 10 minutes
Cook: 35 minutes
Servings: 6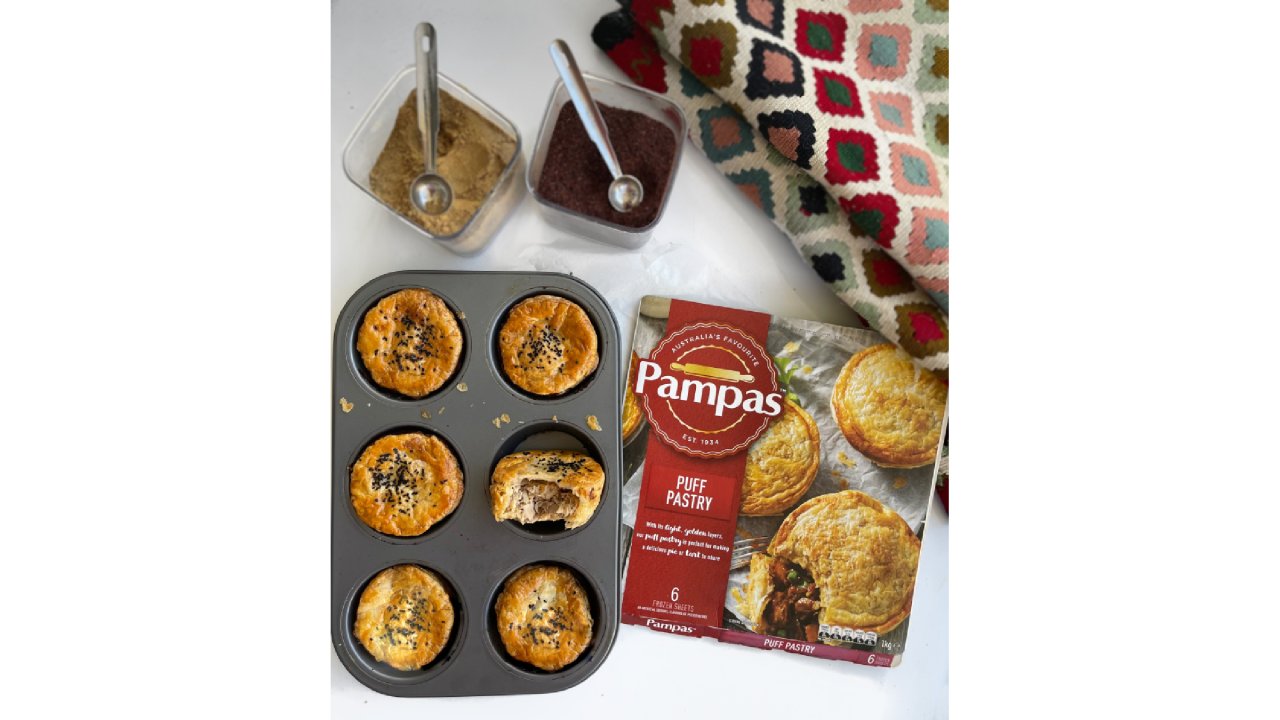 Looking for inspiration for your Christmas Chicken or Turkey leftovers? Try these delicious Chicken Shawarma Pies for a tasty spin on your leftovers this festive season! 
Ingredients
3 x Pampas Puff Pastry sheets 
½ Leftover chicken or turkey meat, shredded 
150g yoghurt 
Juice of 1/2 a lemon 
1 Tablespoon garlic paste 
1 Teaspoon sumac 
1 Teaspoon ground coriander 
1/2 Teaspoon ground cumin 
1/4 Teaspoon paprika 
Pinch of salt & pepper 
1 Egg for eggwash 
Nigella seeds for topping 
Method
In a bowl, mix yoghurt, lemon juice and garlic paste together. Add all the spices together and mix well. Add the shredded chicken and combine well. 
For the pie cases, take 3 Pampas Puff Pastry Sheets and cut 12 circles in total – 6 for the base and 6 for the tops.  
Fill each base evenly with the chicken shawarma mixture and gently place the cover with the additional puff pastry. 
Brush with egg wash and top with nigella seeds 
Bake at 180C for 35 minutes.  
Remove from the oven and then enjoy!