Lemon Meringue Tartlets
Prep: 10 mins
Cook: 20 mins
Servings: 24 tartlets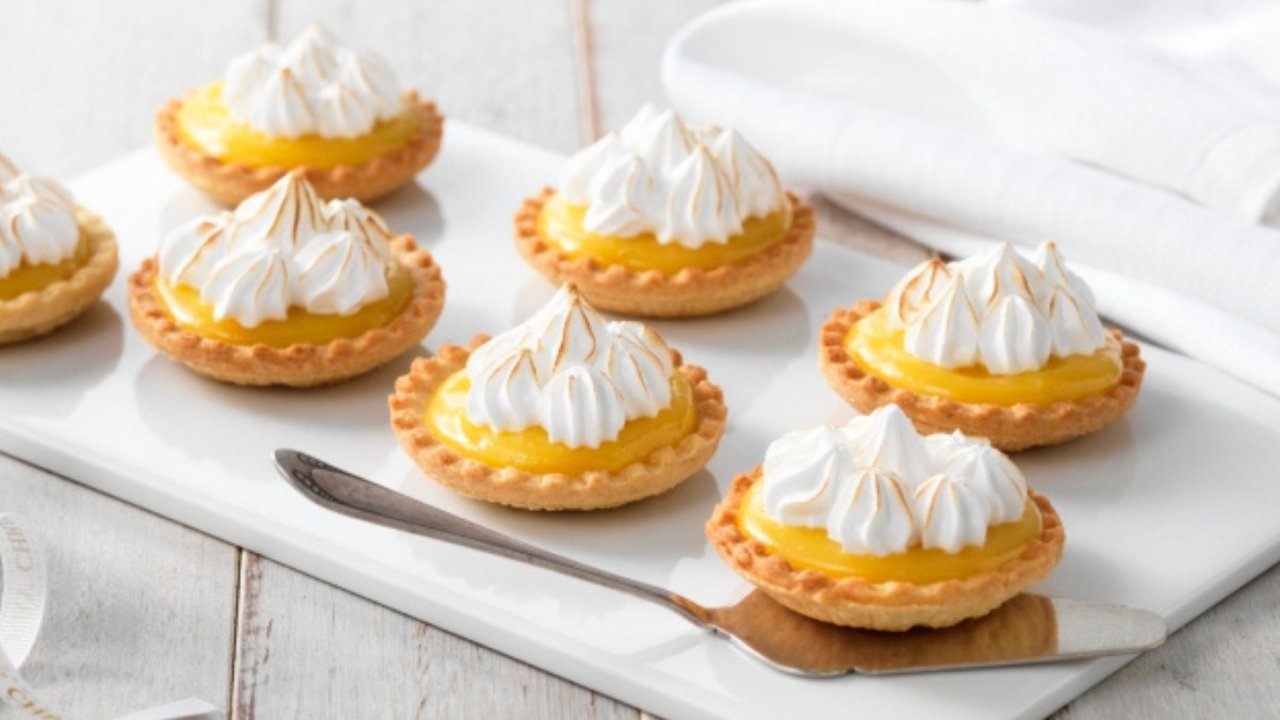 Wow your guests with these homemade Lemon Meringue Tartlets - Creamy, zesty lemon filling encased in crisp sweet shortcrust pastry.
TIP: Place any leftover lemon curd in an airtight container and store in the refrigerator for up to 1 week.
Ingredients
2 packs Pampas Sweet Pastry Tart Cases
1 tbsp White Wings cornflour
¾ cup fresh lemon juice
2 tbsp finely grated lemon zest
4 (59g) eggs
1½ cup CSR Caster sugar
225g chopped butter, at room temperature
Pavlova Magic Ingredients:
1 White Wings Pavlova Magic
130g CSR Caster sugar
140ml water
Method
Bake tart cases as per pack instructions. Set aside to cool.
Place cornflour in a medium saucepan. Gradually blend with 1/4 cup of the lemon juice. Add remaining lemon juice, zest and eggs and whisk until well combined. Add sugar and whisk until mixed well. Add butter and place over a medium heat. Whisk constantly for 8 minutes or until just starting to simmer. Reduce heat and whisk vigorously for 1 minute. Pour lemon curd into a heatproof bowl and set aside for 20 minutes.
Fill tart cases with lemon curd. Set aside to cool.
Make Pavlova Magic according to directions on pack. Using a piping bag, pipe small peaks on top of cooled tartlets. Using a kitchen torch, carefully and lightly, brown the peaks.