Lemon Tart
Prep: 10 min
Cook: 60 mins
Servings: 6-8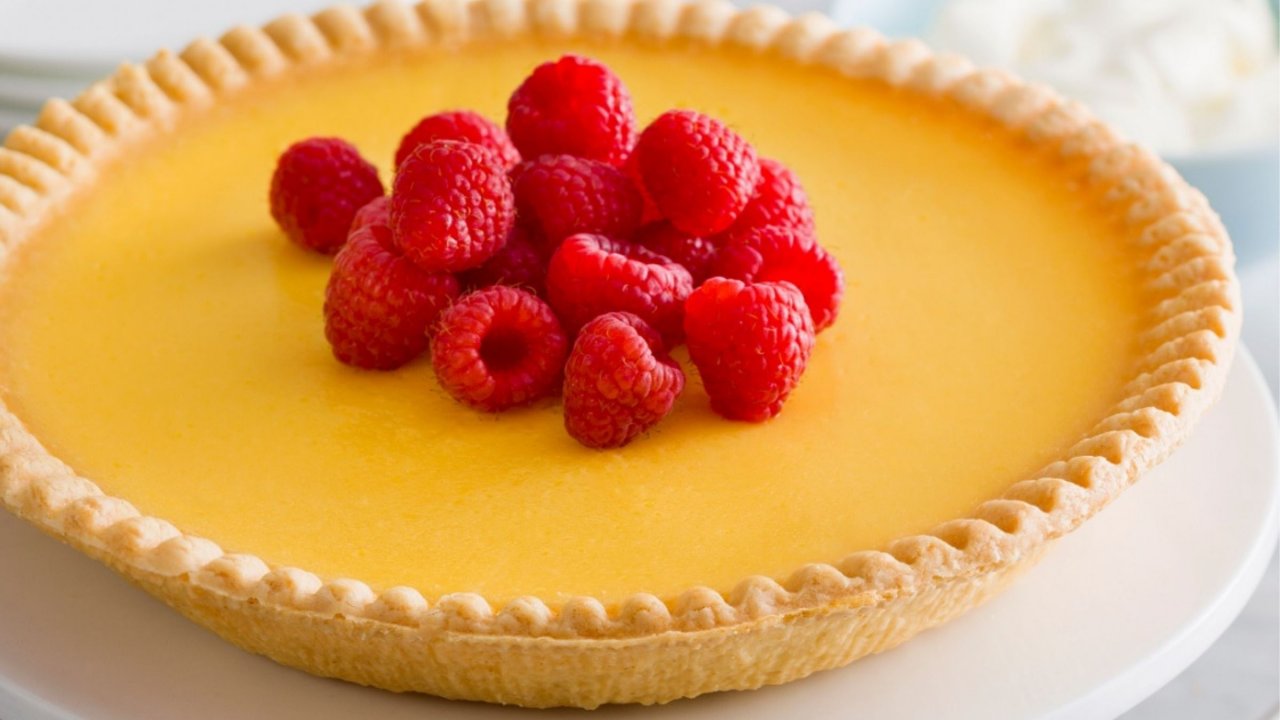 A timeless classic - Light, refreshing and zesty lemon curd encased in a crumbly shortcrust pastry tart case.
Ingredients
1 Pampas Frozen Pastry Case
4 Eggs
½ cup CSR Caster sugar
¾ cup Thickened cream
⅓ cup Lemon juice
2 tsp Finely grated lemon zest
To Serve
300ml Whipped cream
1 punnet Fresh berries
Method
Preheat oven to 180°C (160°C fan-forced). Place flan on an oven tray (do not remove foil). Bake 15 – 20 minutes or until crisp and golden. Cool. Reduce oven temperature to 130°C (110°C fan-forced).
Place eggs, cream, caster sugar, lemon juice and zest in a bowl and whisk until combined. Let stand 5 minutes. Carefully pour lemon mixture into tart shell. Bake 45 minutes or until just set. Cool, then refrigerate.
Serve with whipped cream and berries.