Maple Walnut Tarts with Mascarpone Cream
Prep: 30
Cook: 60
Servings: 8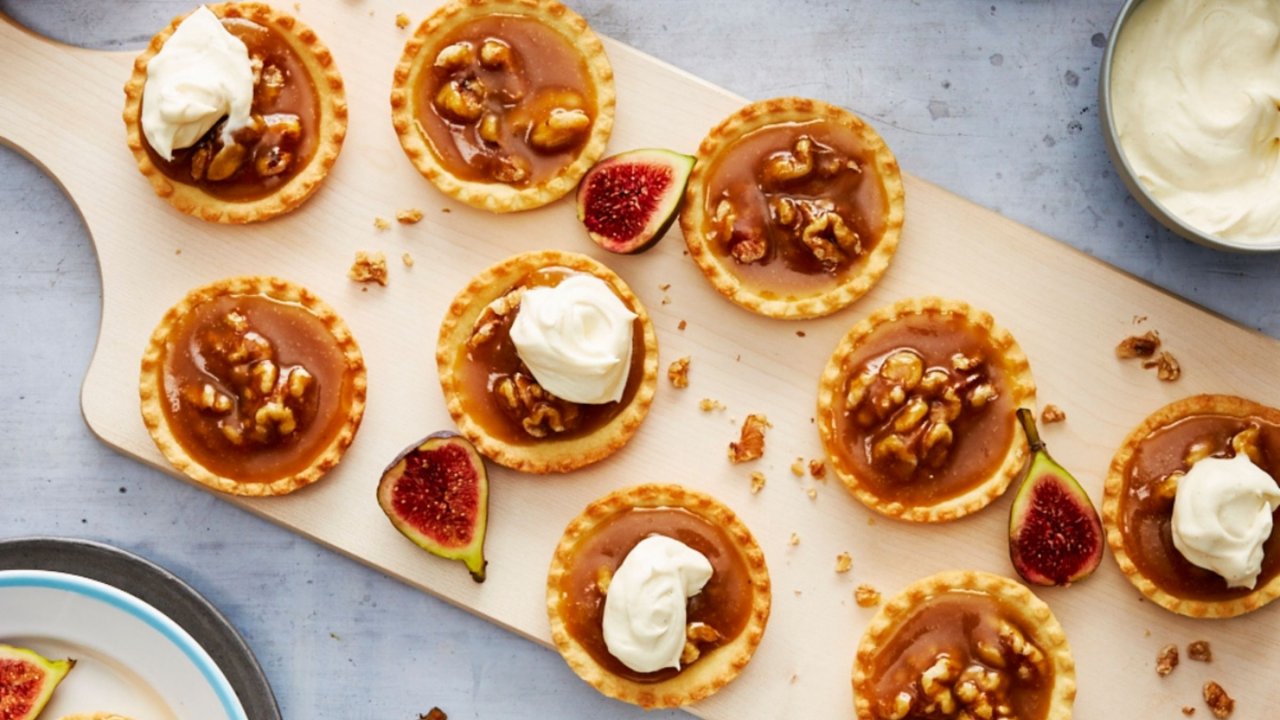 Made easy with our Sweet Tart Cases, these sticky maple walnut tarts will have everyone impressed!
Ingredients
12 Pampas Sweet Tart Cases
½ cup pouring cream
⅓ cup firmly packed CSR Brown sugar
1 tbsp maple syrup
1 cup walnuts, toasted and chopped
100g mascarpone
¼ cup pouring cream
1 tbsp CSR Icing sugar
⅛ tsp cinnamon
Method
Pre-heat oven to 190°C (170°C fan-forced). Place tart tins on a baking tray (do not remove foil). Bake for 12 minutes until just golden. Set aside. Reduce oven temperature to 180°C (160°C fan-forced).
Combine cream, sugar and maple syrup in a small saucepan and stir until sugar has dissolved. Simmer for several minutes until golden.
Divide walnuts between tart shells and pour the cream mixture over them. Bake for 10 minutes until bubbling. Set aside to cool slightly.
Whisk together the mascarpone, cream, icing sugar and cinnamon until thickened.
Serve tarts warm or chilled with a dollop of mascarpone cream.