Mini Family Pastry Trees
Prep: 20 mins + 10 mins standing
Cook: 10 mins
Servings: 10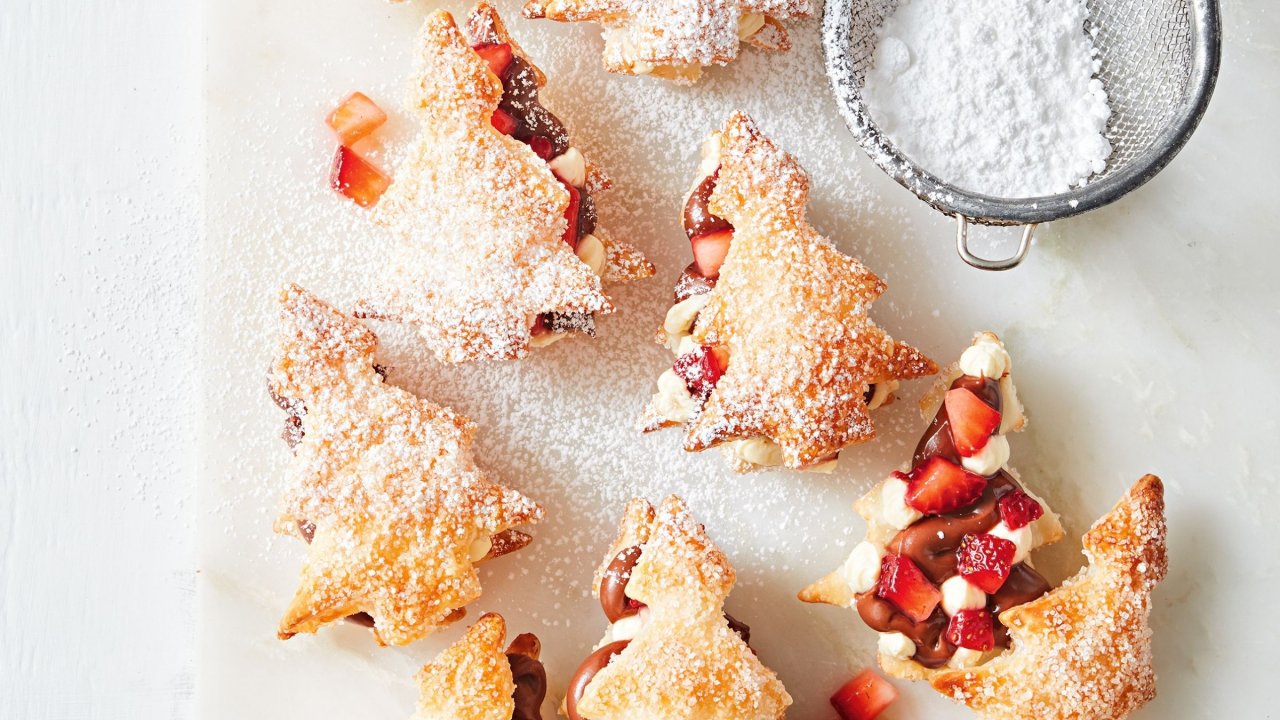 As seen in Woolworths Fresh Mag, gather your loved ones this Christmas and indulge in these divine Mini Pastry Trees made with crispy, golden Pampas Puff Pastry.
Ingredients
2 sheets frozen Pampas Puff Pastry, partially thawed
1 free range egg white
2 tbs CSR White Sugar
½ cup chocolate-hazelnut spread
½ cup double thick cream
½ x 250g punnet strawberries, hulled, finely diced
Method
Preheat oven to 220°C/200°C fan-forced. Line 2 baking trays with baking paper.
Using an 8cm Christmas tree pastry cutter, cut 10 trees from each pastry sheet. Place trees on trays and prick with fork.
Beat egg white with 1 tbsp water until combined. Brush pastry with egg white mixture and sprinkle with white sugar. Bake for 10 minutes or until pastry is golden and puffed. Set aside to cool for 10 minutes.
Top half the pastry trees with spread and dollop with a little cream. Scatter over strawberries. Sandwich with remaining pastry trees. Dust with icing sugar and serve.