Mixed Berry Tarts
Prep: 15 minutes
Cook: 15 minutes
Servings: 4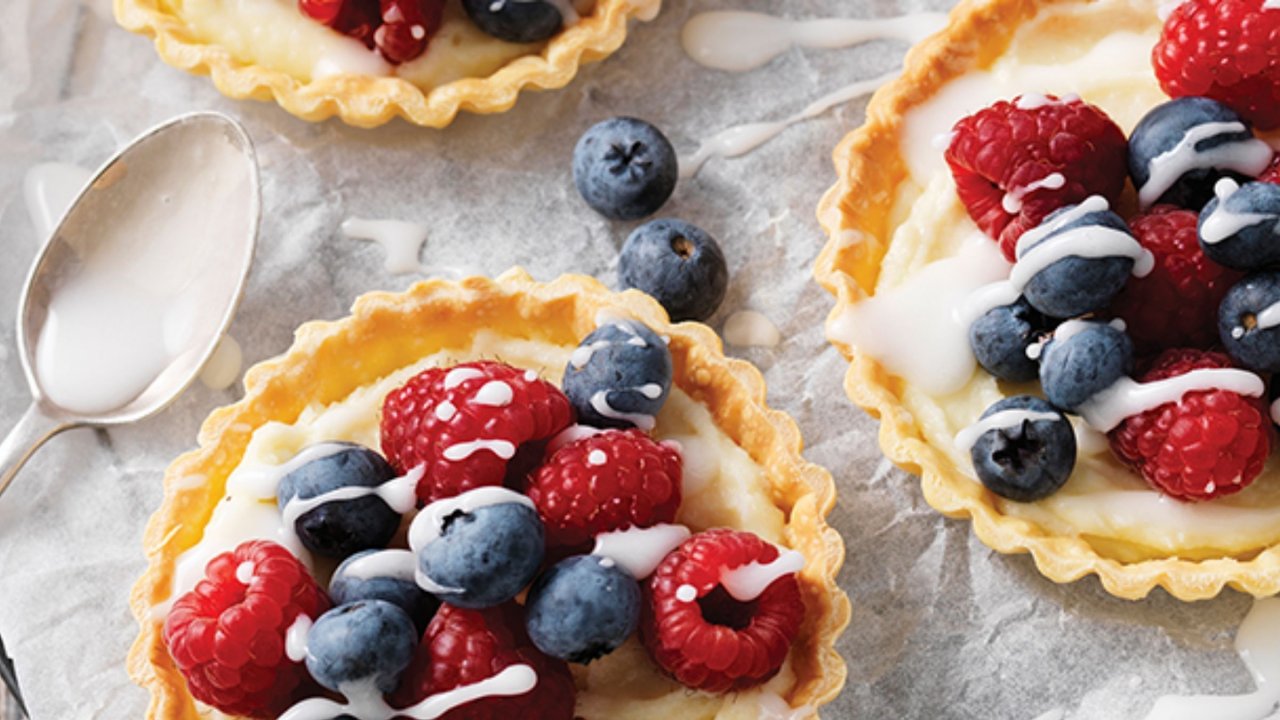 These mixed berry tarts are perfect for a delicious and fruity snack! It's as simple as cooking your pastry, creating the cream cheese mixture and topping with icing and fresh berries.
TIP: If you want to make it even easier, you can use Pampas Sweet Tart Cases!
Ingredients
1 sheet Pampas Shortcrust pastry, thawed
75g light cream cheese
1 tbsp CSR Caster sugar
1 tbsp almond meal
½ tsp coconut essence
1 punnet of raspberries
1 punnet of blueberries
¼ cup CSR Icing sugar
1 tsp lemon juice
Method
Preheat oven to 200˚C conventional or 180˚C fan-forced. Place an oven tray in the oven.
Cut pastry into 4 squares. Line four 8.5cm fluted tart tins with pastry. Place on oven tray and bake for 15 minutes or until golden. Set to cool.
Combine cream cheese, sugar, almond meal and essence in a bowl.
Mix icing sugar and lemon juice to create a runny icing.
Divide cream cheese mixture between cooled tart shells and top with fruit. Drizzle with icing.