M&Ms Pie Pops
Prep: -
Cook: -
Servings: 6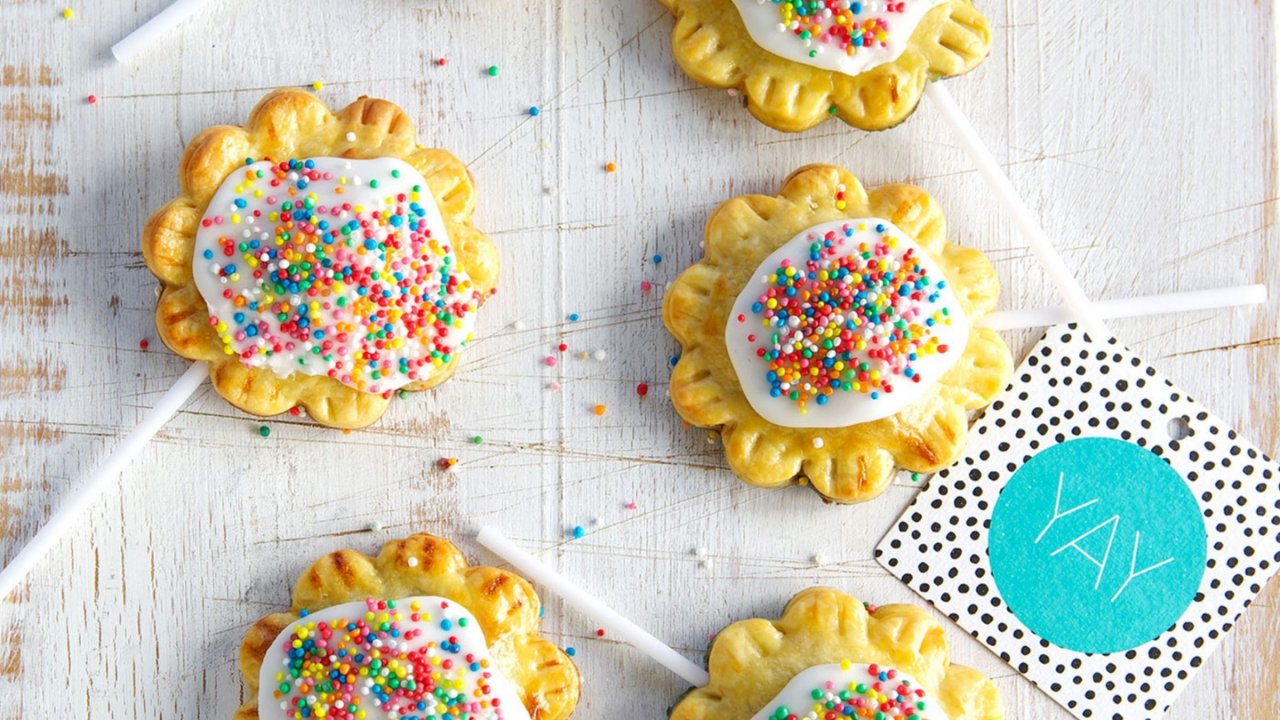 A quick and easy treat that the kids will love to make and eat! Perfect to keep little hands busy during the school holidays.
Ingredients
2 sheets Pampas Shortcrust Pastry, thawed
6 heaped tsp Chocolate Hazelnut Spread
1 small bag M&Ms
1egg
1 tbsp milk
1 cup CSR Pure Icing Sugar, sifted
1 egg white
Sprinkles of your choice
Method
Preheat oven to 180°C.
Lay sheets flat on baking paper and cut out 6 flower shapes of each sheet. Spread centre of each flower with 1 heaped teaspoon of chocolate hazelnut spread and top with 8-10 M&Ms. Cover with second pastry flower cut out and crimp the edges together with a fork.
Beat together egg and milk and brush pie pops with egg wash. Bake in preheated oven for 15 minutes or until golden. Let cool.
Meanwhile stir together icing sugar and 1 teaspoon egg white at a time until a stiff icing is formed.
Spread pie pops with icing and top with sprinkles. Let set.
Carefully push cake pop sticks or paddle pop sticks into the pie pops and serve.