Mushroom and Spinach Tart
Prep: 10 mins
Cook: 25 mins
Servings: 4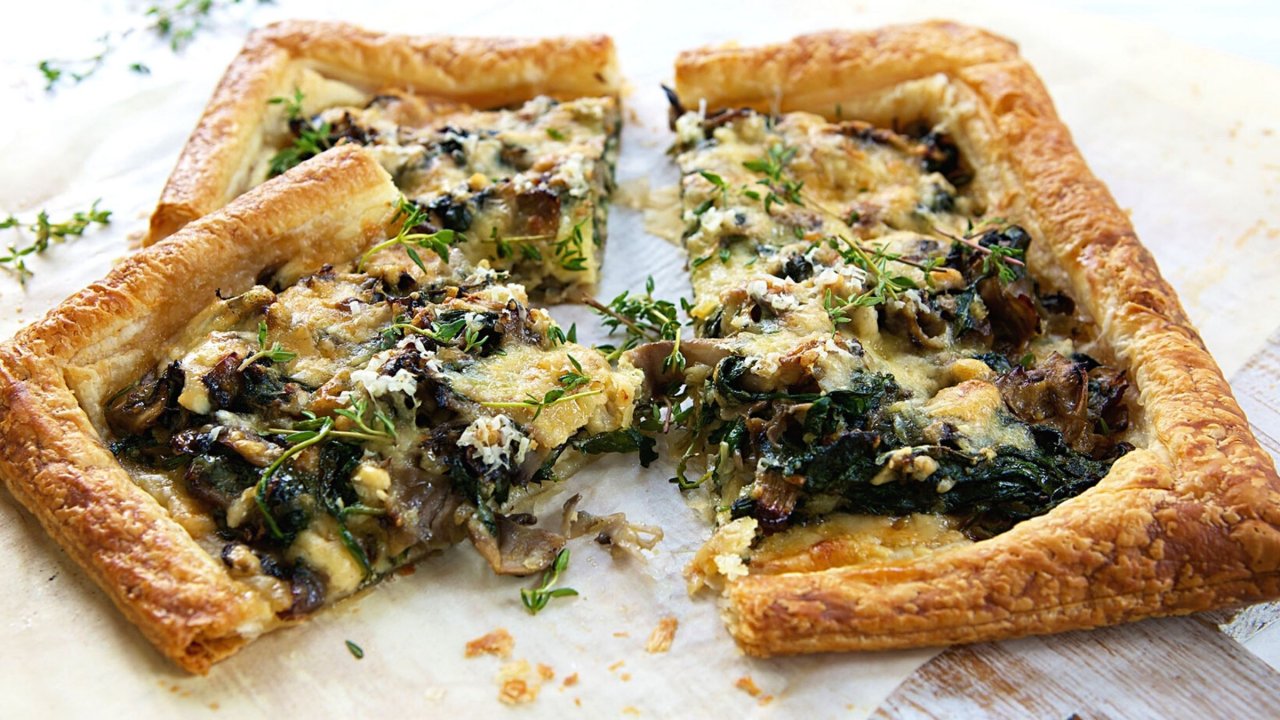 This vegetarian tart is creamy, cheesy and perfectly crispy!
Ingredients
2 tbsp oil
1 small onion, finely chopped
3 cloves garlic, crushed
350g sliced mushrooms
60g fresh baby spinach
1-2 sprigs thyme, picked
Salt and pepper
1 sheet Pampas Puff Pastry, thawed
1 tbsp light sour cream
¼ cup grated tasty cheese
¼ cup shredded parmesan
Method
Preheat oven to 220°C
Heat the oil in a large frying pan over medium heat. Add the onion and sauté for 3 minutes, or until softened and translucent.
Add the mushrooms and garlic, sauté stirring occasionally for 10 minutes or until the mushrooms are tender and have lost most of their liquid. (The mushrooms will fill the entire pan but will shrink considerably as they cook).
Add the spinach and thyme and toss until the spinach has slightly wilted and cook for 1 minute. Season to taste with salt and pepper and remove from the heat (strain off any liquid).
Lay puff pastry sheet into baking tray and spread with the sour cream leaving a 2cm border all around. Top with the mushroom mixture and sprinkle with both cheeses.
Bake for 15-20minutes or until the pastry is puffed and golden brown.