Nutella & Banana Pastries
Prep: 15 minutes
Cook: 20 minutes
Servings: 10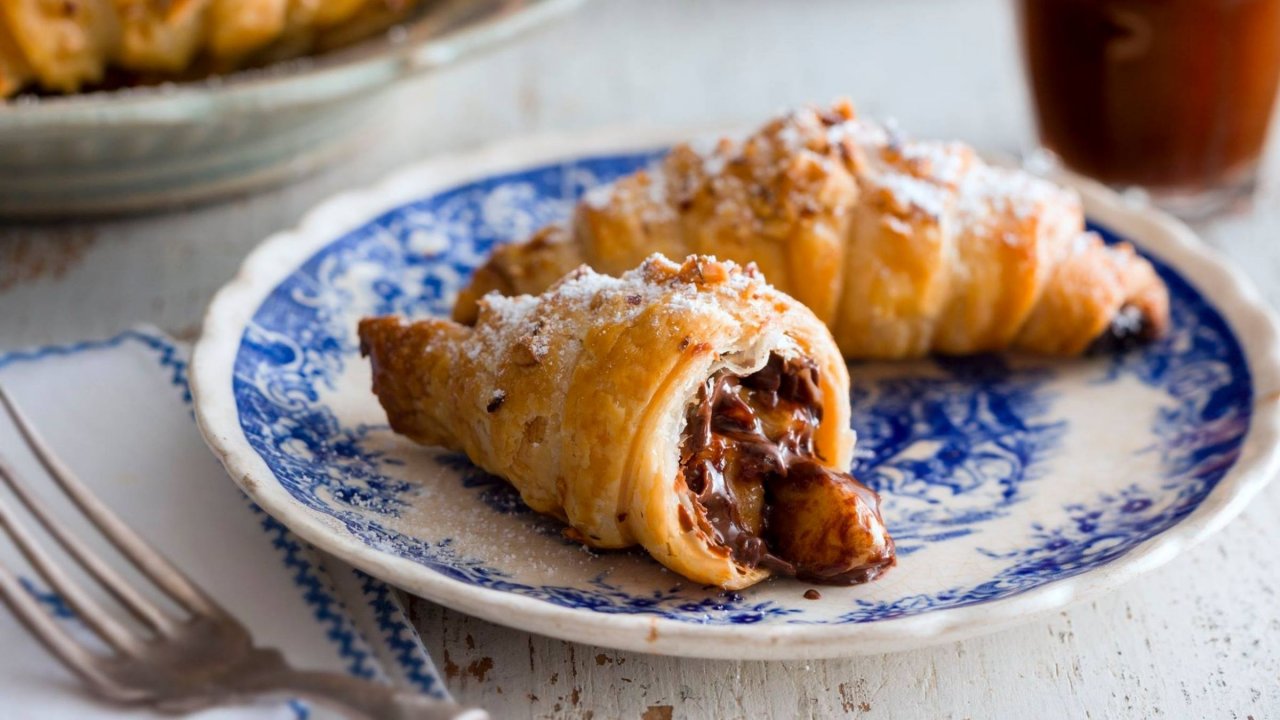 Nutella and banana - a match made in heaven. Take this classic combo to the next level with Pampas Puff Pastry.
Ingredients
2 sheets Pampas Puff Pastry, just thawed
1/3 cup Nutella
1/3 cup Chopped Banana
1 Egg, lightly beaten
2 tbsp Chopped Hazelnuts
CSR Icing Sugar, to serve
Method
Preheat oven to 200°C (180°C fan-forced). Line 2 baking trays with baking paper. Cut each pastry sheet into 5 equal triangles
Place a teaspoon of Nutella on the wide end of each triangle then top with a few pieces of chopped banana
Starting at the wide end roll up one of the triangles to enclose the filling. When 8cm of the tip is left unrolled, pick up the pastry and stretch the tip, then wrap around the pastry to make a scroll. Pinch the ends of each scroll together and gently bend to a crescent shape.
Place pastries on the prepared trays. Brush with egg, then sprinkle with hazelnuts. Bake 20 minutes or until golden. Allow to cool for about 15 minutes, Dust with icing sugar and serve.