Nutella & Banana Pastries
Prep: 15 minutes
Cook: 25 minutes
Servings: 8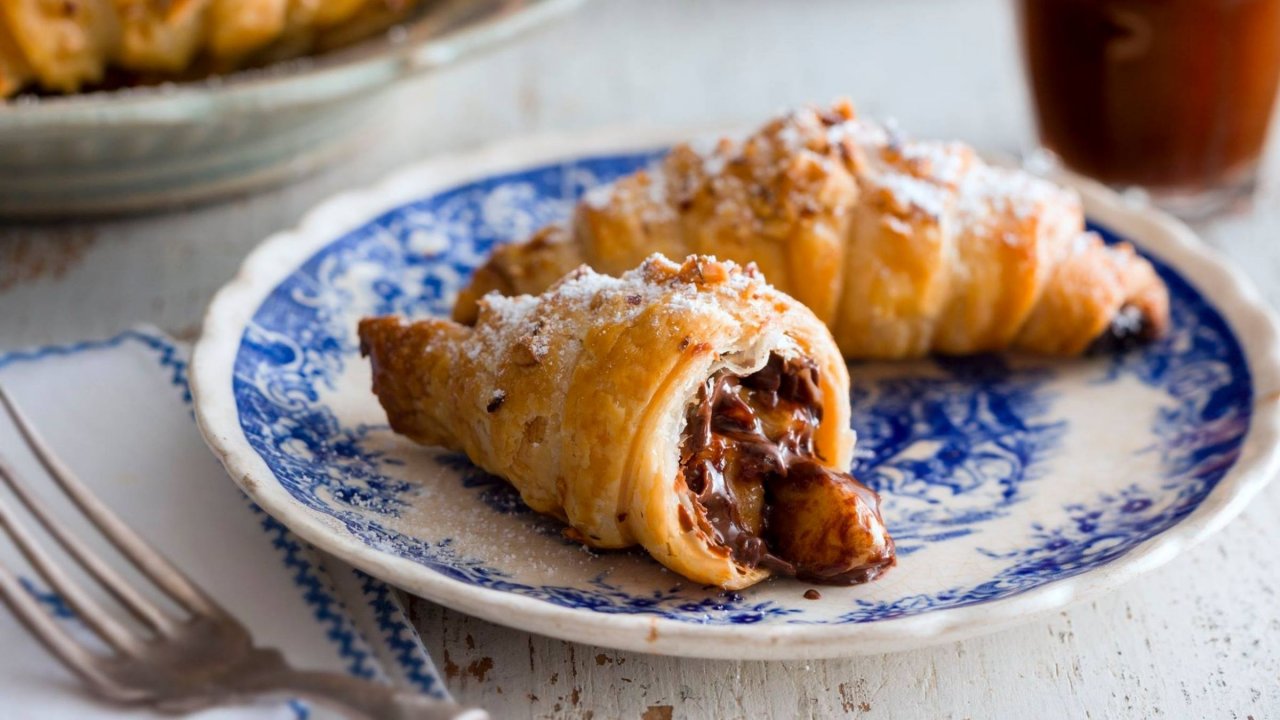 Nutella and banana - a match made in heaven. Take this classic combo to the next level with Pampas Puff Pastry.
Ingredients
2 sheets Pampas Puff Pastry, just thawed
1/3 cup Nutella
2 medium sized Banana, chopped 
1 egg, lightly beaten
2 tbsp chopped hazelnuts
CSR Icing Sugar, to serve
Method
Preheat oven to 200°C (180°C Fan forced). Line 1 large baking tray with baking paper. Cut one pastry sheet in half and then cut a diagonal to make triangles. Do the same to the other pastry sheet.
Ensure the triangle has the shortest side facing you. Using a knife slice a 2cm line in the centre at the bottom of the triangle. Then place slices of banana on each side of the cut.
Roll pastry at a diagonal angle ensuring top triangle corner rests on the centre of the pastry.  Press one side of the pastry closed and keep one side slightly open so that you can pipe Nutella in later.
Brush pastries with egg, then sprinkle with hazelnuts.
Bake for 25 mins or until golden. Allow to cool for 10 mins.
Pipe the Nutella into each pastry and then dust with icing sugar.