Nutella Raspberry Brownie Pie
Prep: 40 mins
Cook: 20 mins
Servings: 6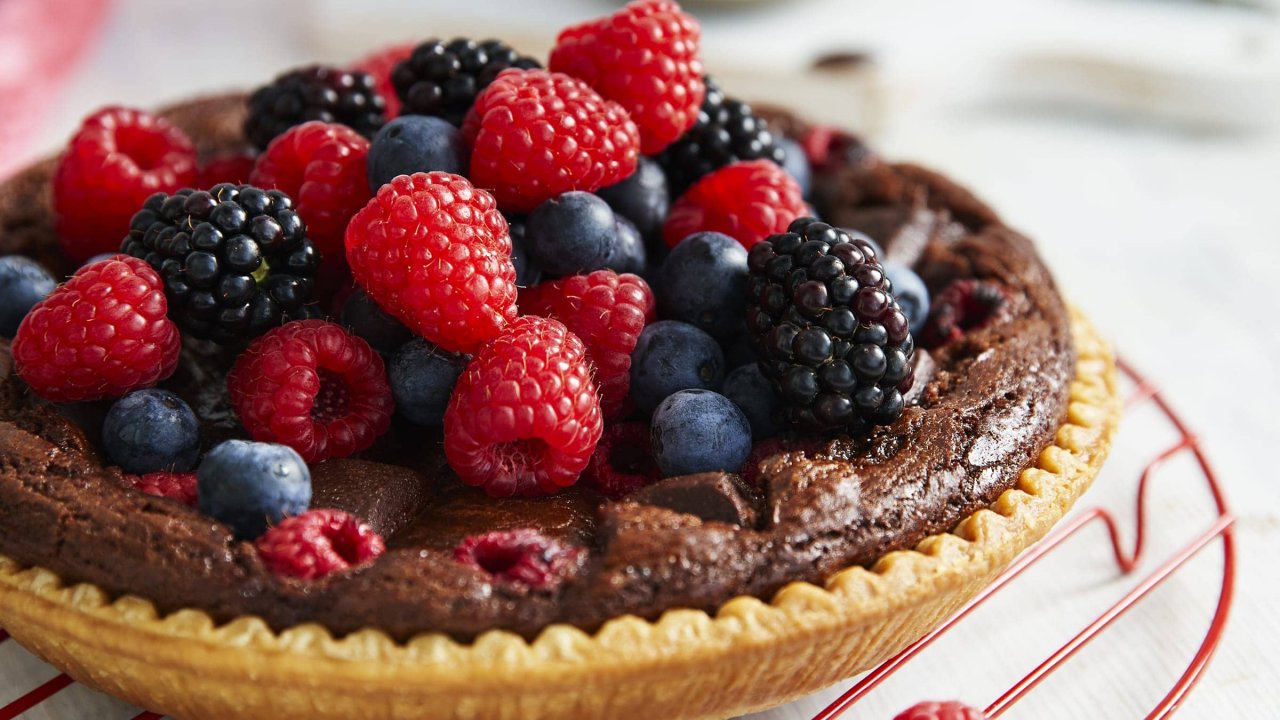 If you love Nutella, then this recipe is for you. Using the Pampas Shortcrust Pastry Case means that all you need to make is the filling.
Ingredients
220g Pampas Shortcrust Pastry Case
75g chocolate, broken into squares (see tips)
100g fresh or frozen berries (see tips)
1½ cups(495g) Nutella
2 eggs
1/3 cup(50g) White Wings Self-Raising Flour, sifted
Extra fresh berries, to serve
TIPS We used dark chocolate and raspberries in the brownie filling; to serve, we used fresh raspberries, blueberries and blackberries. You can use any style of chocolate or a mix, and any fresh or frozen berry. Recipe can be made a day ahead. Store, covered, in the fridge.
Method
Preheat oven to 180°C (160°C fan-forced). Prebake pastry case according to packet directions. Set aside to cool. Reduce oven to 160°C (140°C fan-forced).
Whisk 1 cup (330g) of the Nutella and the eggs in a bowl; stir in flour until well combined. Spoon into pastry case. Evenly place chocolate squares and raspberries on top. Bake 30 minutes or until just set. Leave to cool for at least 1 hour before serving.
Meanwhile, stir remaining ½ cup (165g) Nutella with ¼ cup (60ml) boiling water in a small bowl until smooth. To serve, top brownie pie with extra fresh berries and drizzle with Nutella sauce.