Peanut Crunch Chocolate Ice-Cream Sandwiches
Prep: 15 mins
Cook: 10 mins
Servings: 6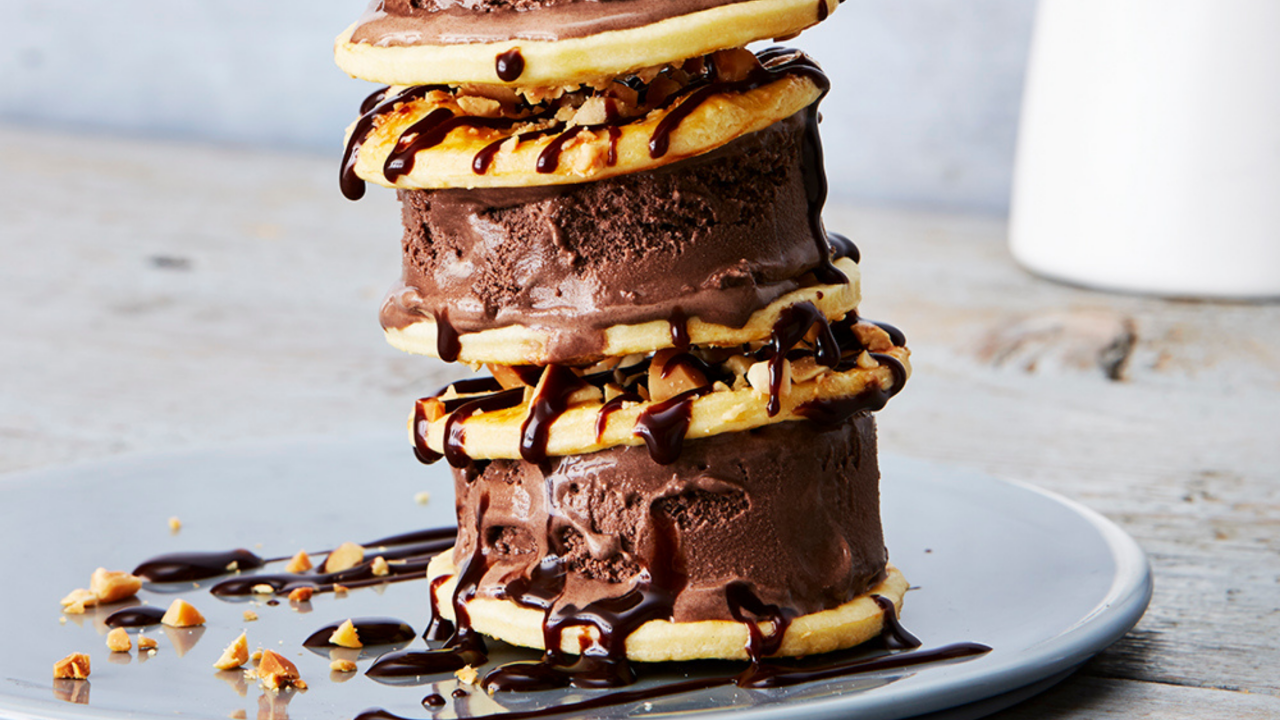 An unlikely but delicious combination! Swap out cookies for pastry with these drippy delicious ice-cream sandwiches!
TIPS: Pastry rounds and chocolate sauce can both be made in advance and used as required. Store pastry rounds in a sealed container.
Ingredients
1 sheet Pampas Shortcrust Pastry, thawed
1egg, lightly whisked with 1 tbsp water
1 tsp crushed peanuts
1 tsp CSR Caster sugar
¼ cup pouring cream
50g dark chocolate, chopped
2 tsp cocoa
6 scoops chocolate ice-cream
Method
Pre-heat oven to 200°C (180°C fan-forced). Line an oven tray with baking paper.
Cut 12, 6.5cm rounds from pastry sheet. Place onto baking tray and brush each with egg wash.
Sprinkle the peanuts over 6 of the rounds, then sprinkle the sugar evenly over all of the pastry rounds. Bake for 10 minutes, until golden. Allow to cool.
Heat cream in a small saucepan until just boiling and pour over chocolate and cocoa in a bowl. Whisk well until smooth and chocolate has melted. Allow to cool and refrigerate until required.
For serving, place the plain sugar rounds onto plates and top with a scoop of ice-cream. Top each scoop with a peanut round, pressing lightly to squash the ice-cream. Drizzle with warmed chocolate sauce. Enjoy immediately.