Pizza Pastry Pockets
Prep: 10 minutes
Cook: 20 minutes
Servings: 4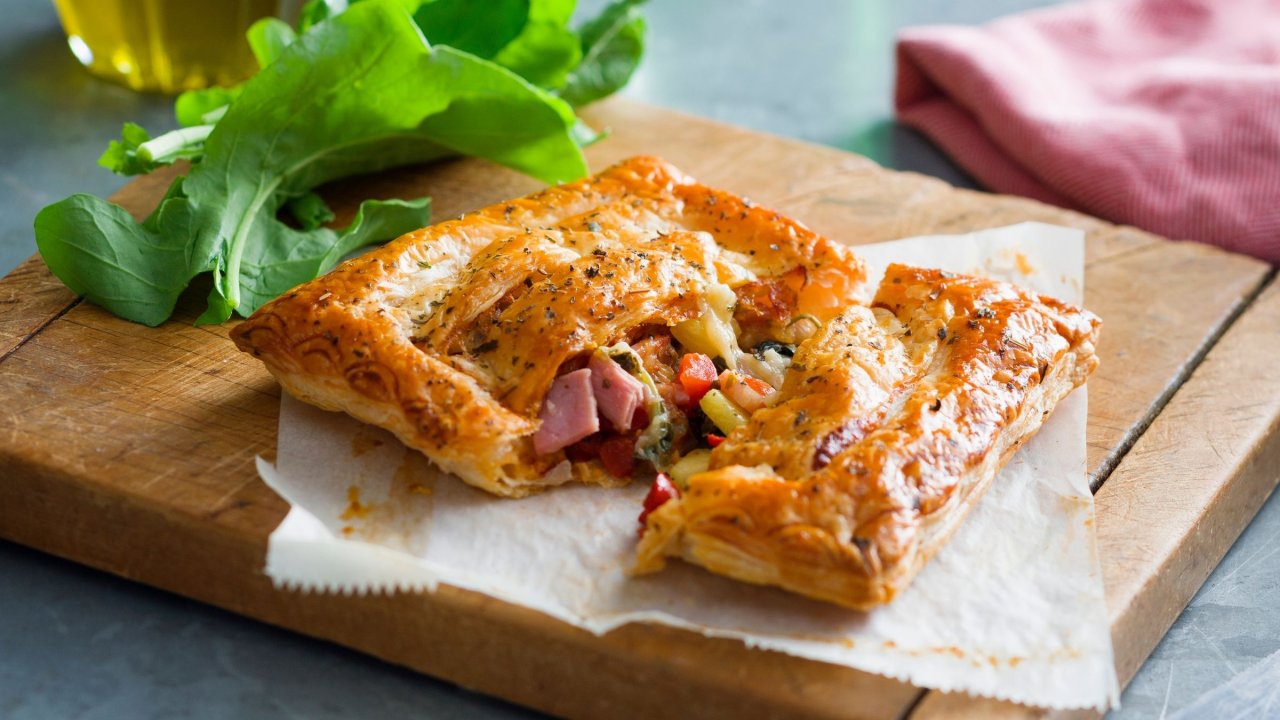 The ultimate comfort food. 
You'll never eat a microwaved pizza pocket again after making them with crispy Pampas Puff Pastry.
Remember, you can get creative with the fillings and Re-Pie-Cle those left overs!
Ingredients
2 sheets Pampas Puff Pastry, just thawed
100g Leg Ham, chopped
1/3 cup Diced fresh pineapple
1/4 cup Bottled char-grilled capsicum, drained and chopped
1 cup Grated Pizza Cheese
1/2 cup packed basil leaves, coarsely chopped
1 tsp Dried Italian herbs, plus extra to sprinkle
1 tbsp Pizza Sauce
1 Egg, lightly beaten
Method
Preheat oven to 200°C (180°C fan-forced). Line an oven tray with baking paper.
Combine ham, pineapple, capsicum, cheese, basil and dried herbs in a bowl. Set aside.
Cut each pastry sheet into 2 rectangles, one slightly larger than the other. Cut each rectangle in half crossways. Place the 4 smaller rectangles on the prepared tray, leaving space between each for spreading. Spread each with 1 teaspoon pizza sauce, leaving a 2cm border around each rectangle. Top each with ham mixture. You will need to pile the mixture quite high and not place any mixture over the 2cm border. Brush pastry border with some of the egg.
Make four 6cm long cuts across the centre of each of the remaining pastry rectangles. Lay over filling and press edges together using a teaspoon or fork. Brush pastry with egg and sprinkle with dried herbs. Bake for 20 minutes or until golden brown.