Pork & Fennel Sausage Rolls
Prep: 25 minutes
Cook: 35 minutes
Servings: 8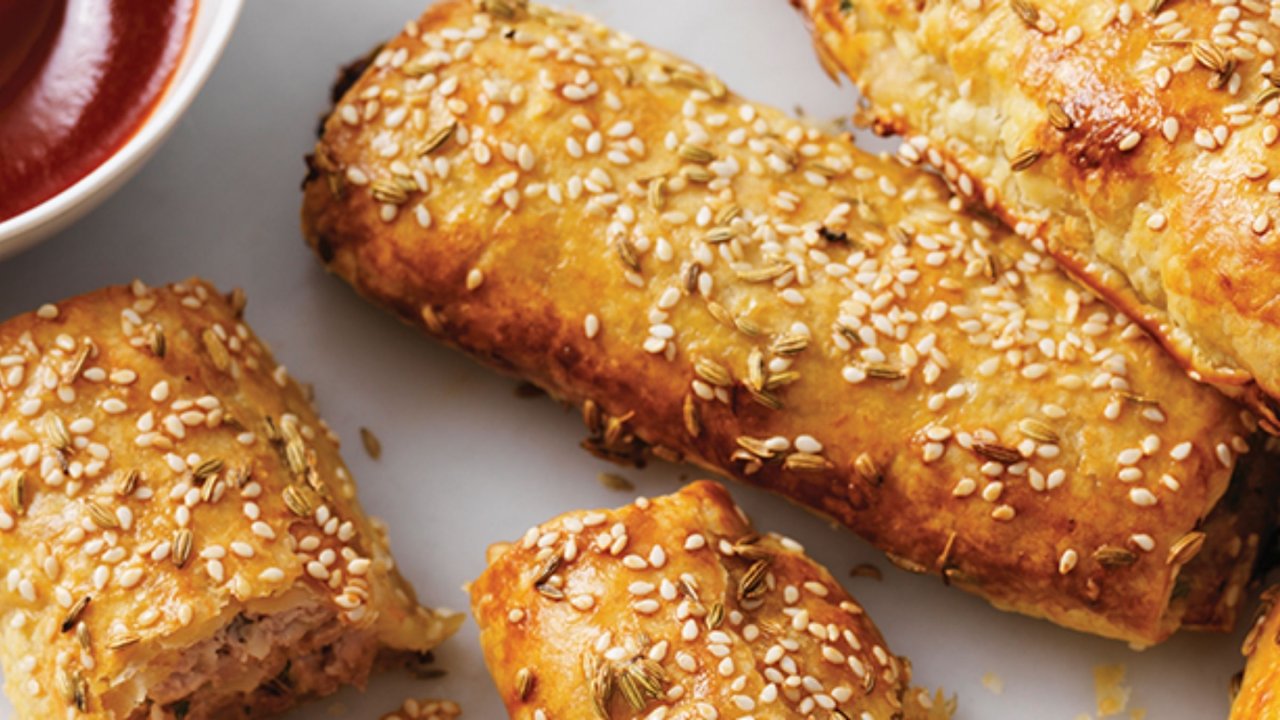 Impress your guests with these delicious and gourmet sausage rolls. A juicy homemade sausage roll mixture wrapped in golden, flaky butter puff pastry - what could be better?
Ingredients
2 sheets Pampas Butter Puff Pastry, thawed
1tbsp olive oil
1 medium fennel bulb, cored, finely chopped
2 garlic cloves, finely chopped
400g pork mince
1 tsp lemon rind
2 eggs
¼ cup (30g) grated tasty cheese
2 tbsp finely chopped fresh flat-leaf parsley
3 tsp fennel seeds
2 tsp sesame seeds
To serve tomato sauce
Method
Heat oil in a large frying pan over medium heat. Cook fennel and garlic, stirring, for 8 minutes or until softened and starting to golden. Set aside to cool.
Place pork, fennel mixture, lemon rind, 1 egg, cheese, parsley and 1 teaspoon fennel seeds in a large bowl. Season with salt and pepper. Using hands, mix until well combined.
Preheat oven to 220˚C conventional or 200˚C fan-forced. Line a large baking tray with baking paper.
Cut each sheet into four squares. Place 1/8th of pork mixture along one side of pastry and roll to enclose. Place, seam-side down, on tray. Repeat with remaining pastry and pork mixture to make another seven rolls.
Whisk remaining egg in a small bowl with fork until smooth and brush over rolls. Sprinkle with sesame and remaining fennel seeds. Bake for 25 minutes or until pastry is golden and puffed and filling is cooked through. Serve warm with tomato sauce. TIP Freeze the assembled rolls, before brushing with egg. Place on a baking tray lined with baking paper. Freeze. Once frozen, place in a snap-lock bag and freeze for up to 1 month. No need to thaw them before baking, but they will take a little longer.