Pork & Vegetable Pie
Prep: 10 mins
Cook: 45 mins
Servings: 4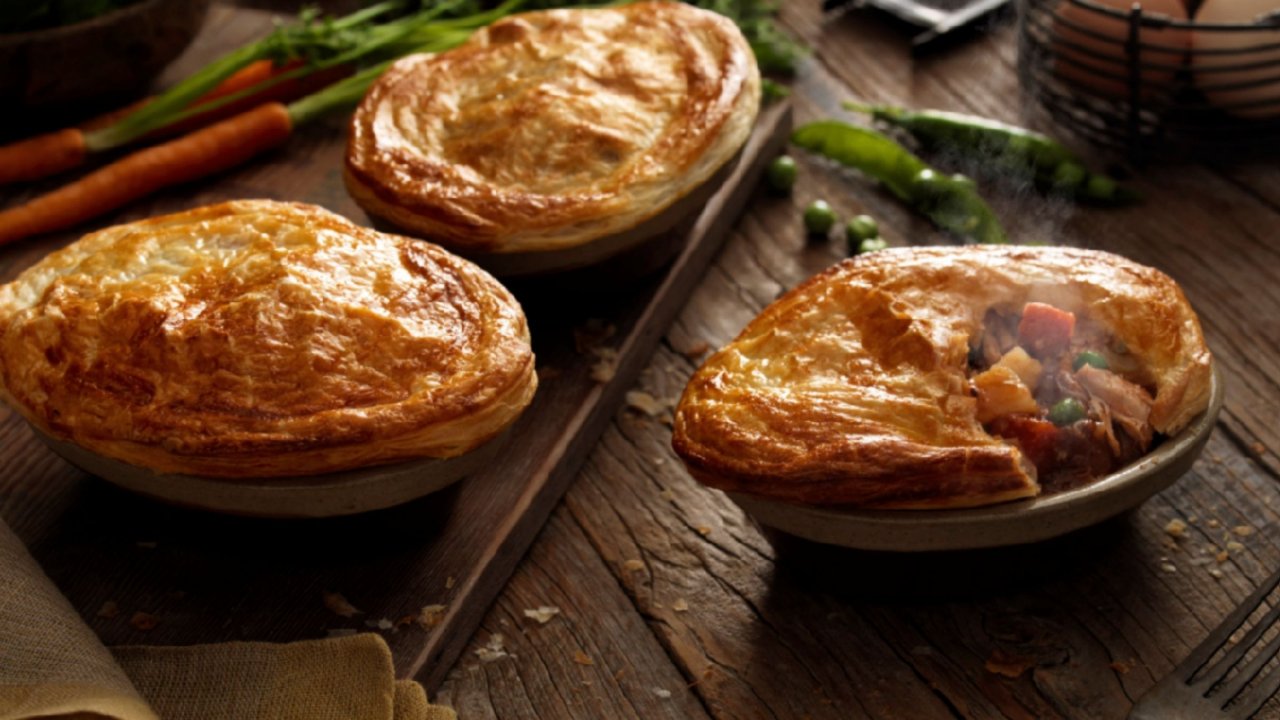 Have leftover Pork from dinner last night but don't want to have the same boring old meal?
Fortunately, we've got a range of "Re-Pie-Cling" ideas for you to help create boring left overs into exciting meal ideas - we're all about turning today's food into tomorrow's meals.
Ingredients
400g pork mince
1 sheet Pampas Puff Pastry
½ brown onion
½ cup diced carrots
½ cup frozen peas
½ cup diced potato
3 tbsp Tomato paste
½ cup Cornwell's Apple Cider vinegar
2 tbsp CSR Brown sugar
1 tsp dijon mustard
Method
Using your leftover pork from last nights dinner: Heat 1 tbsp of vegetable oil in a fry pan
Cook brown onion until soft. Add carrots, peas and potato in a pan and cook for 5 minutes.
Add tomato paste, apple cider vinegar, brown sugar and mustard into the soft vegetable mix. Bring the mixture to a simmer.
Add left over roast pork into the vegetable mix and simmer for a further 30 minutes.
Pre-heat oven to 200°C. Strain liquid sauce from the pork and vegetable mixture. Reduce the sauce in a small sauce pan for a further 10 minutes.
While the sauce is being reduced, use fork to gently pull the pork apart.
Divide the pulled pork and vegetable mixture into 4 ramekins and pour sauce equally into each ramekin.
Place pre-cut frozen pastry sheets on top of the ramekin.
Brush the top of pastry sheets with lightly beaten egg.
Bake for 15 minutes or until golden brown.