Pumpkin, Spinach & Feta Quiche
Prep: 15 minutes
Cook: 45 minutes
Servings: 4-6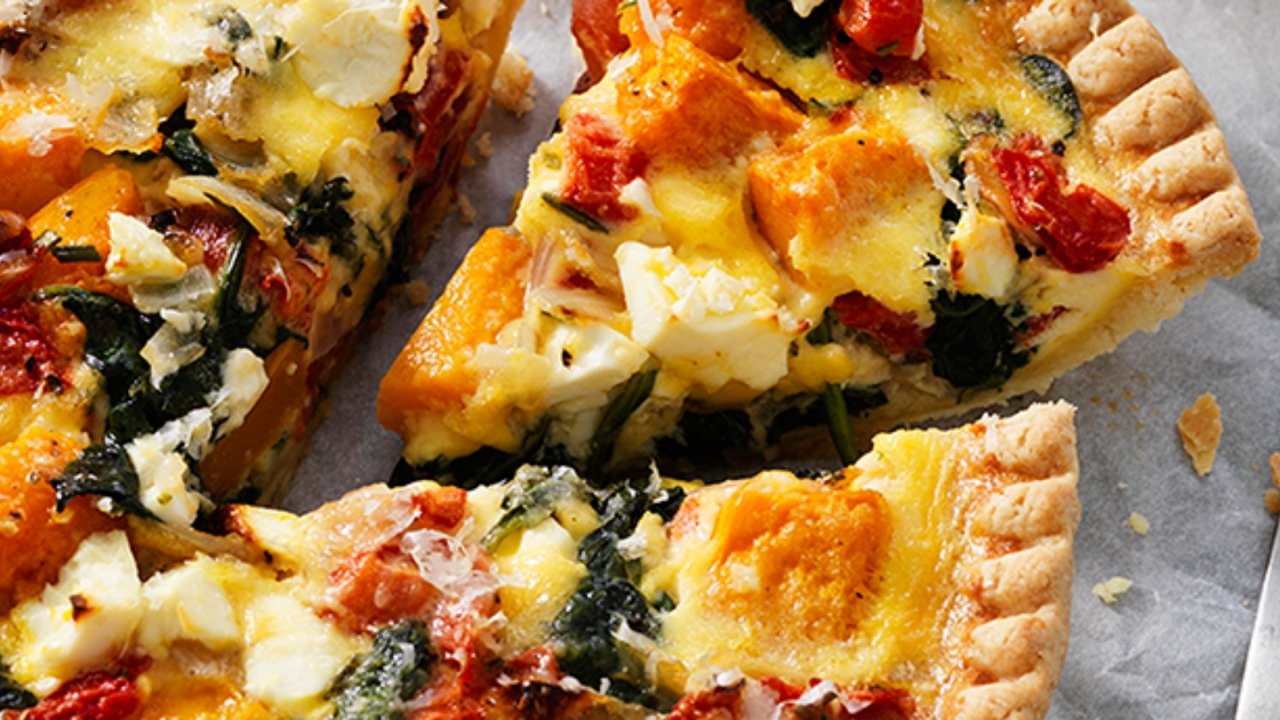 A filling and tasty quiche that's perfect as a midweek meal.
Ingredients
1 Pampas Shortcrust Pastry Case
1 tbspn olive oil
1onion, finely chopped
1clove garlic, crushed
1 tspn chopped fresh rosemary
2 cups packed baby spinach
A dash freshly ground black pepper
100g roasted pumpkin, cut into 3cm pieces
100g feta cheese, coarsely crumbled
¼ cup well-drained, bottled char-grilled capsicum, chopped
3 eggs
⅓ cup cream
2 tbspns parmesan cheese
Method
Preheat oven to 180˚C conventional or 160˚C fan-forced. Place case on an oven tray (do not remove foil). Bake 10 minutes.
Meanwhile, heat olive oil in a frying pan over a medium heat. Add onion and cook, stirring occasionally until soft. Add garlic, rosemary, spinach and pepper and stir for 1 minute or until spinach has just wilted.
Place onion mixture, pumpkin, feta and capsicum on base of flan. Place eggs and cream in a bowl and whisk until combined. Pour into flan. Sprinkle with parmesan cheese. Bake 25 minutes or until set.