Reuben Pigs in a Blanket
Prep: 10 mins
Cook: 15 mins
Servings: 8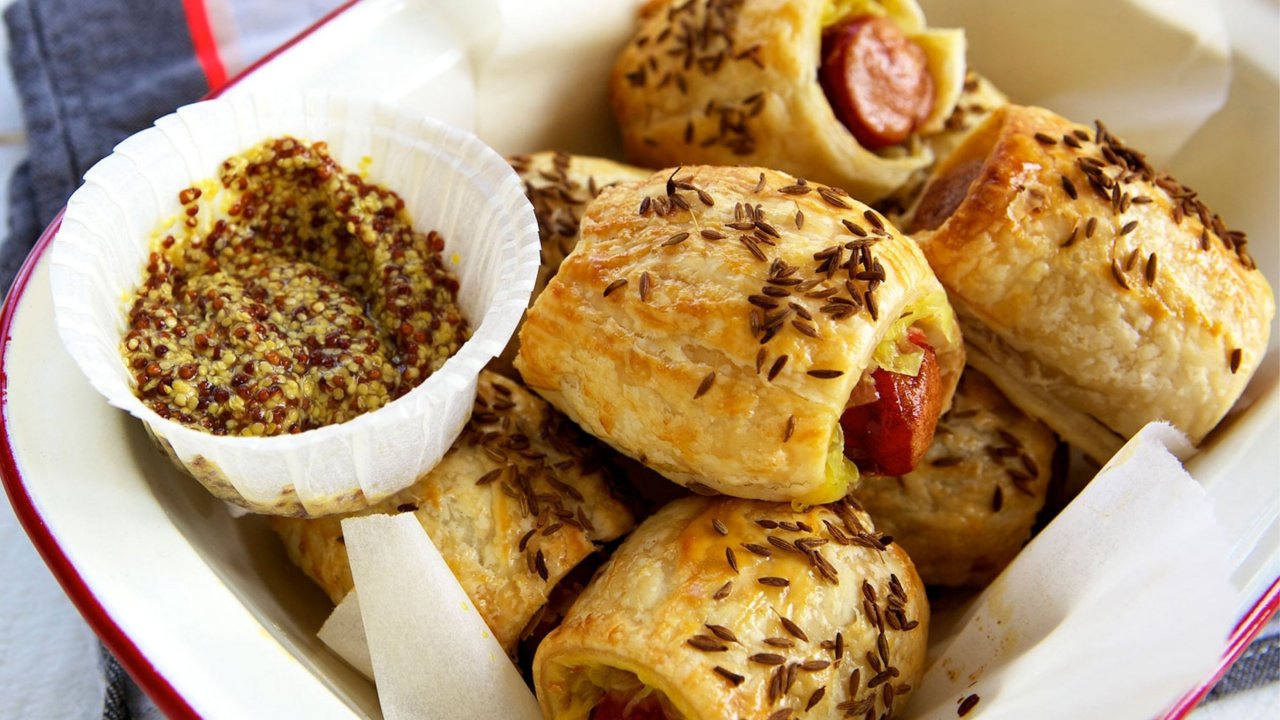 This recipe mixes the classic pigs in a blanket with a Reuben sandwich to deliver a super tasty snacking treat!
Ingredients
1 sheet Pampas Puff Pastry
½ cup sauerkraut, drained and roughly chopped
1 tbsp pickle relish
30g Gruyere cheese, shredded (about ½ cup)
8 cocktail sausages or mini franks
1 large egg, lightly beaten
Caraway or cumin seeds, for topping
Wholegrain Dijon mustard, for serving
Method
Preheat oven to 220°C and line a baking tray with baking paper.
Combine the sauerkraut and relish in a small bowl; set aside.
Cut each pastry sheet in 4 long strips of about 4 cm widths. Cut halfway into 8 shorter strips.
Spread about 1 tablespoon of the sauerkraut-relish mixture on each strip of dough, leaving a 1cm border on one short end. Sprinkle with the cheese. Place 1 small sausage on each strip of pastry and roll the pastry around the sausage, pressing lightly to seal.
Transfer to the baking sheet seam-side down; brush with the beaten egg and sprinkle with caraway seeds. Bake until the pastry is puffed up and golden, about 15 minutes. Serve with wholegrain mustard.