Simple Sausage Rolls
Prep: 10 mins
Cook: 15 mins
Servings: 4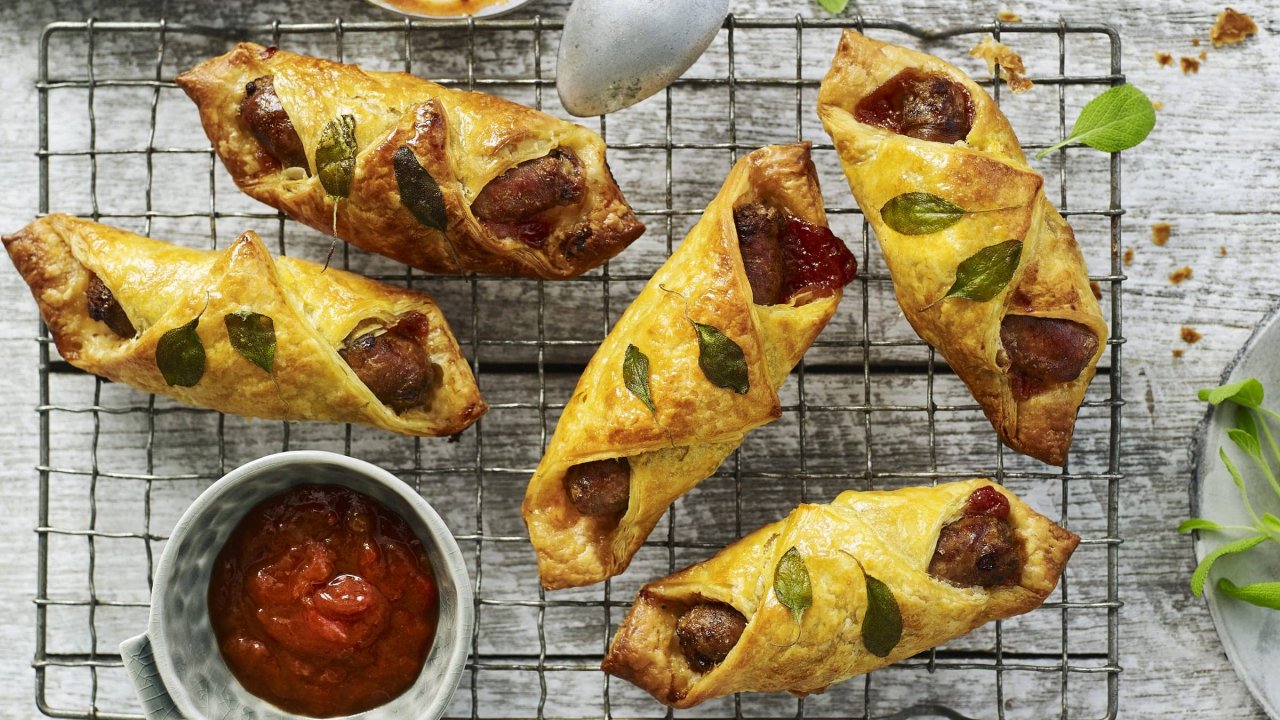 These sausage rolls can be made in less than half an hour and your kids will love them!
Ingredients
2 sheets Pampas Butter Puff Pastry, just thawed
8 cooked sausages (see tip)
1/3 cup chutney (see tip)
1egg, beaten lightly
2 tbsp small sage leaves
TIPS Do you prefer chicken or have leftovers? You could use 600g barbecued seasoned chicken instead of sausages in this recipe. Simply crumble the seasoned stuffing on the pie mixture at the end of step 1. Any cooked vegetable could be used in place of the carrots.
Method
Preheat oven to 200°C (180°C fan-forced). Line a large oven tray with baking paper.
Cut pastry sheets into quarters, place on prepared tray. Place 2 tsp of chutney in the centre of pastry squares. Place sausages diagonally on pastry. Fold up two opposite pastry corners, overlapping in the middle; pressing to secure. Brush pastry with a little egg, top with sage.
Bake 20 minutes or until puffed, golden and heated through. Serve with remaining chutney.