Smoked Salmon Canapes
Prep: 30 minutes
Cook: 20 minutes
Servings: 24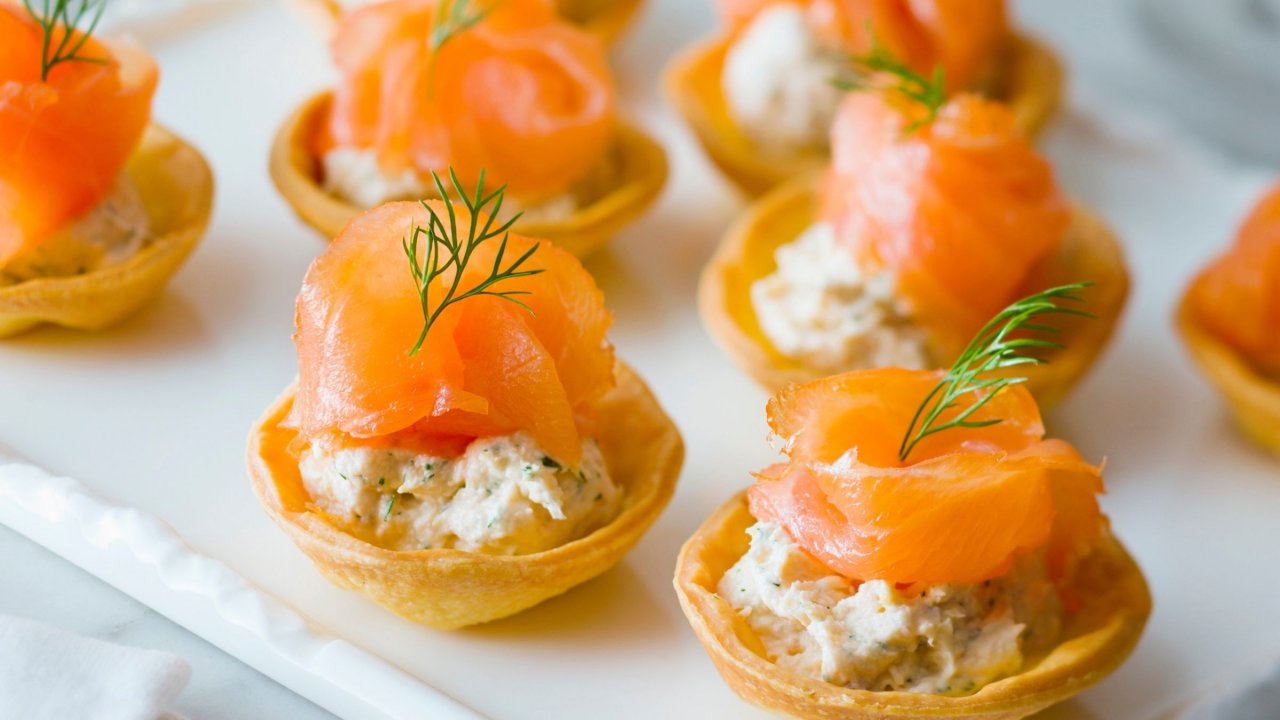 Easy to assemble and crowd pleasing - this is the perfect recipe to impress your guests.
Ingredients
4 sheets Pampas Shortcrust Pastry
250g Cream Cheese, at room temperature
200g Smoked Salmon
2 Tbsp Chopped fresh dill
1 Tbsp Finely grated lemon zest
1/4 cup Lemon Juice
200g Smoked salmon
Fresh dill sprigs
Method
Preheat oven to 200°C (180°C fan-forced). Grease two 12-hole, flat-based patty pans.
Using a 7.5cm diameter round cutter, cut 24 circles from the pastry and use to line the patty pan holes. Cut squares of baking paper and gently push into each hole, then fill with pastry weights or dried beans. Bake 12 minutes. Remove weights and paper, then prick pastry lightly with a fork. Bake for a further 10 minutes, or until golden. Place on a wire rack to cool.
Meanwhile, make salmon mousse. Place cream cheese, 200g smoked salmon, dill, lemon juice and zest in a food processor and process until smooth.
Fill each pastry case with about 1 tablespoon of salmon mousse and top with a curl of smoked salmon and a sprig of dill.