Smokey Chicken Hand Pies
Prep: 20 mins
Cook: 15 mins
Servings: 16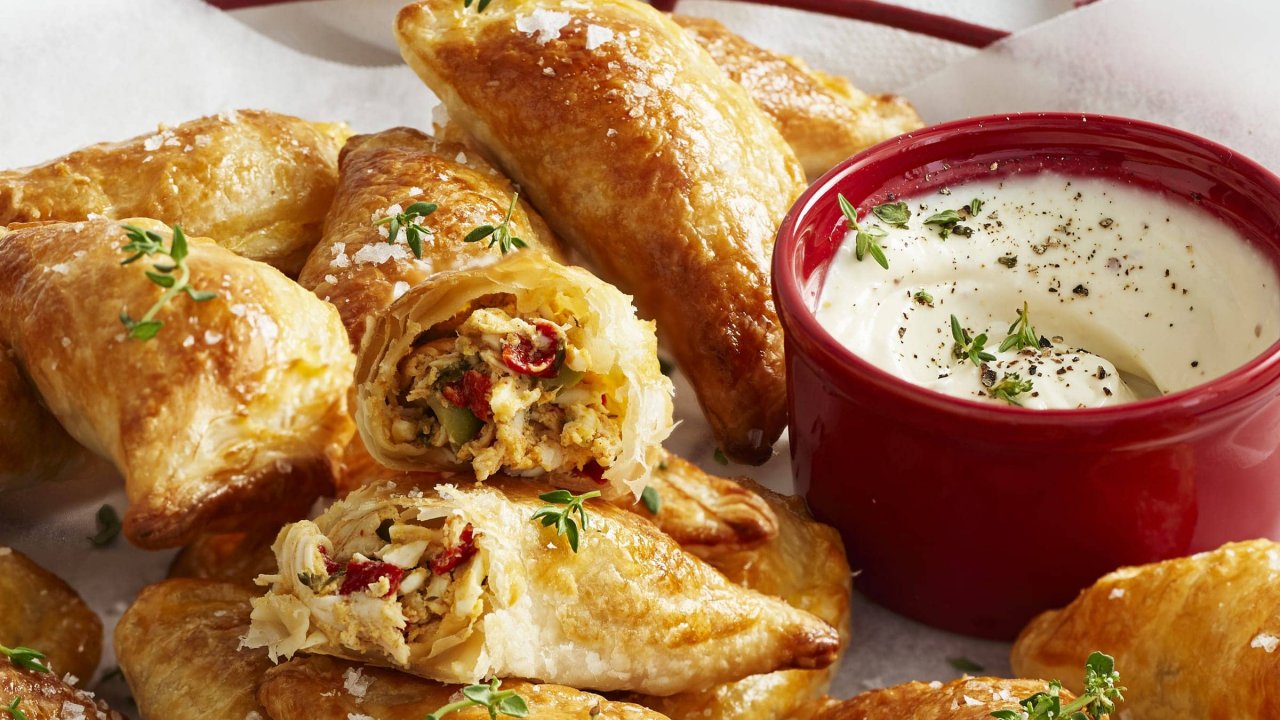 Perfect for entertaining, sharing with the family, or having all to yourself. 
TIP If you don't have aioli combine Praise Whole Egg Mayonnaise with 1 clove crushed garlic.
Ingredients
4 sheets Pampas Puff Pastry, just thawed
1 cup (160g) shredded, cooked chicken
2 hard-boiled eggs, peeled, grated
¼ cup (30g) pitted green olives, chopped
¼ cup (60g) char-grilled capsicum, chopped
2 tsp finely chopped thyme
½ tsp smoked paprika
¼ cup (75g) aioli, plus extra to serve
1 egg, beaten lightly
1 tsp salt flakes
Method
Preheat oven to 200°C (180°C fan-forced). Line two large oven trays with baking paper. Place chicken, eggs, olives, capsicum, thyme, paprika and aioli in a bowl; mix well.
Using an 11cm round cutter, cut 4 rounds from each sheet of pastry. Place 1 tablespoon of chicken mixture in the centre of each pastry round, brush edges with a little egg. Fold pastry over filling then twist over the edges at 1cm intervals to form a rope pattern. Place on prepared trays.
Brush pies with a little more egg, sprinkle with salt flakes. Bake for 20 minutes or until puffed, golden and cooked through. Serve with extra aioli.