Sweet Potato and Pea Samosas
Prep: 15 mins
Cook: 40 mins
Servings: 8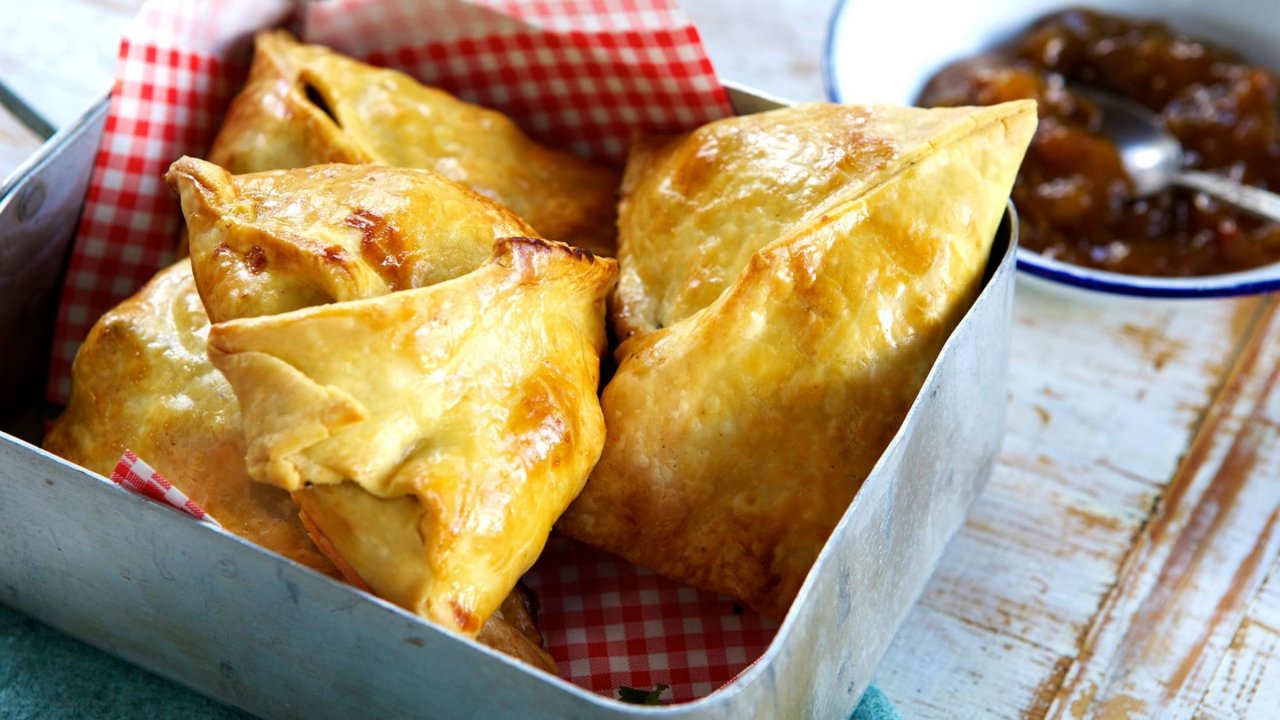 Crispy vegetarian puff pastry samosas made with a delicious sweet potato and pea filling.
Ingredients
2 sheets Pampas Shortcrust Pastry, thawed
2 medium sweet potatoes
¼ cup frozen peas, thawed
3 spring onions, chopped
¼ tsp grated ginger
Dash of lemon juice
1 tsp Garam Masala
Chopped coriander leaves, optional
Salt and pepper, to taste
1 egg (for egg wash)
1 tbsp milk (for egg wash)
Method
Preheat oven to 200°C.
Peel sweet potatoes and cut into cubes. Put on a baking tray and sprinkle with oil. Roast in the oven for 20minutes or until cooked. Set aside to cool.
Mix sweet potato, peas, onions, ginger, lemon and Garam Masala and coriander, if using, in a bowl. Season with salt and pepper.
Lay sheets on baking paper on a workbench and cut twice on the diagonal to get 4 triangles.
Fill triangles with approx. 1 ½ tablespoons of the filling and fold over pastry to enclose. Pinch edges together to seal. Brush with egg wash and place on a baking tray lined with baking paper.
Bake in the oven for 15-20 minutes or until golden. Serve warm with mango or tomato chutney.