Zucchini and Feta Quiche
Prep: 15 minutes
Cook: 40 minutes
Servings: 4-6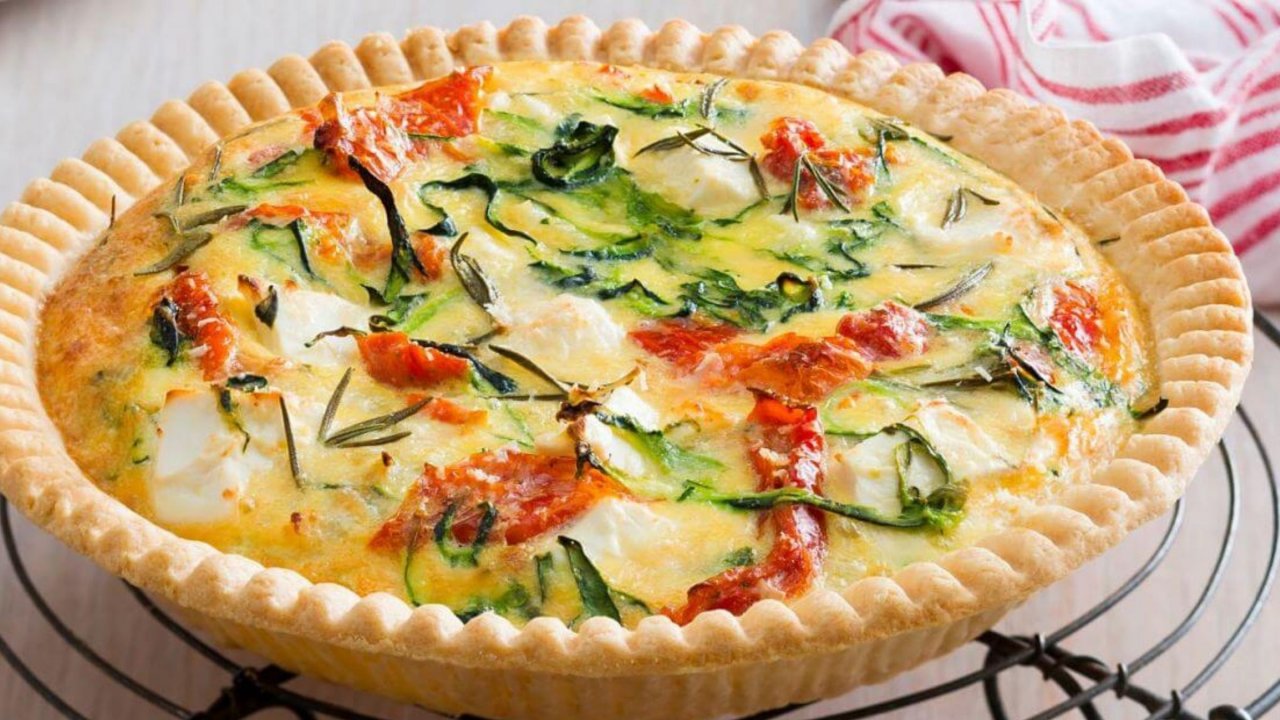 The whole family will enjoy this cheese-filled zucchini quiche. Eat with vegetables, salad, or all on its own.
Ingredients
1 Pampas Shortcrust Pastry Case
1 tbspn olive oil
1 onion, finely chopped
1 medium zuchinni, grated and squeezed of moisture
1 clove garlic, crushed
100g feta cheese, coarsely crumbled
¼ cup semi-dried tomatoes, drained and chopped
3 eggs
⅓ cup cream
2 tbspn parmesan cheese
A pinch freshly ground pepper
Method
Preheat oven to 180°C (160°C fan-forced). Place pastry case on an oven tray (do not remove foil). Bake for 10 minutes.
Meanwhile, heat olive oil in a frying pan. Add onions and cook over a medium heat, stirring occasionally, until soft. Add zucchini, garlic, rosemary and pepper and stir for 2 minutes.
Place zucchini mixture, feta and tomatoes in the pastry case. Place eggs and cream in a bowl and whisk until combined. Pour into case. Sprinkle with parmesan cheese.
Bake for 30 minutes or until set.