Leah's Special Beetroot & Feta Parcels
Prep: 30 minutes
Cook: 30 minutes
Servings: 8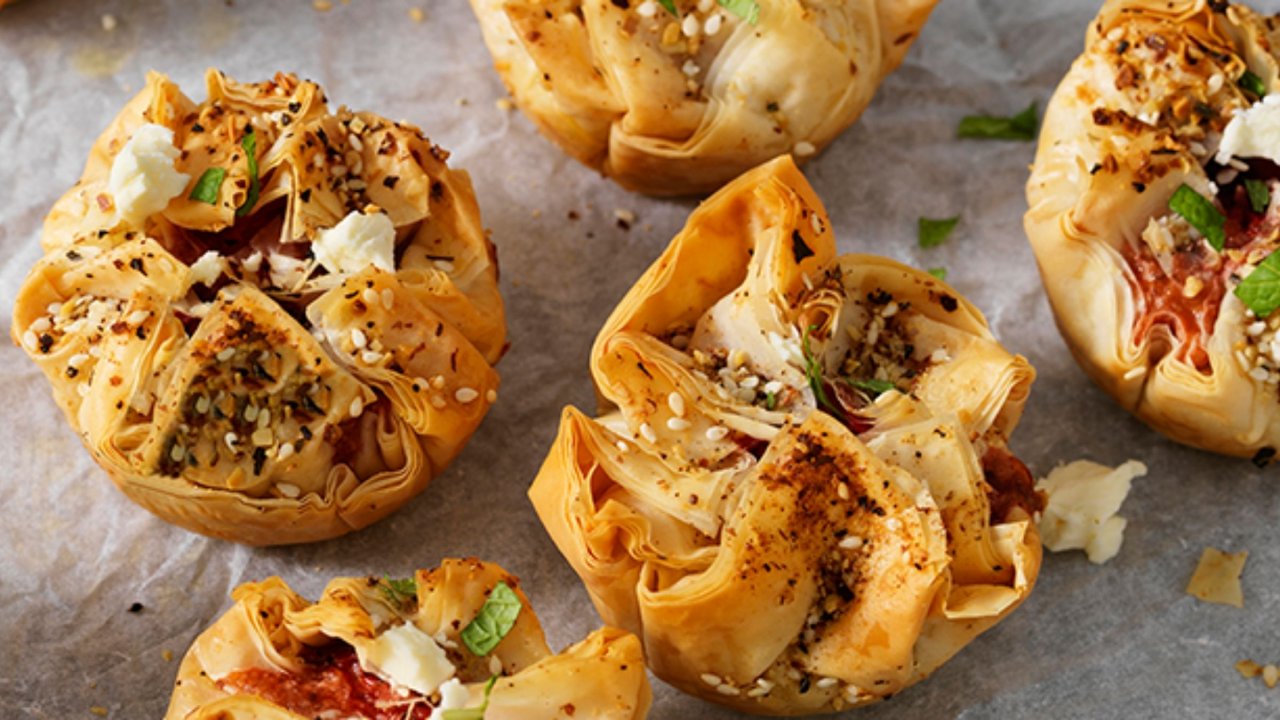 These beetroot and feta parcels are easy to make, vegetarian and delicious. Make them for lunch, a snack or when guests come over.
Ingredients
8 sheets Pampas Filo Pastry
250g cooked beetroot, drained, chopped
75g butter, melted
4 eggs
1/2 red onion, thinly sliced, caramelised in CSR Date Syrup
¼ cup finely chopped fresh mint, plus extra to serve
100g feta, crumbled
3 tsp dukkah
Method
Preheat oven to 180˚C conventional or 160˚C fan-forced. Place an oven tray in the oven.
Drain beetroot on paper towel.
Brush 8 holes of a 1/3 cup (80ml) muffin tin with butter. Brush 1 sheet pastry with butter. Fold over and brush again. Fold again and cut into 2 squares. Brush with butter and stack at an 45˚angle. Repeat with remaining sheets and butter. Line the prepared holes with the 8 pastry stacks.
Whisk eggs in a medium bowl until smooth. Add beetroot, onion, mint and 75g feta. Season with salt and pepper. Divide between pie cases. Gently fold edges of filo pastry over filling to partially cover. Brush with butter and sprinkle with dukkah. Place tin on hot tray and bake for 30 minutes or until pastry is golden brown and filling is cooked through. Stand for 5 minutes. Turn pies out onto serving plates. Serve immediately sprinkled with remaining feta and extra mint. TIP While working with filo, keep sheets covered with a damp tea towel to avoid pastry drying and cracking.